Low Blood Sugar May Damage Your Heart
NDTV Cooks | Updated: December 13, 2014 22:19 IST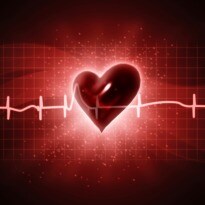 Traditionally high blood sugar levels have been associated with health risks like diabetes and heart diseases. The condition where a person's glucose level is more than the normal limit is known as hyperglycemia. The opposite of the same is known as hypoglycemia, wherein a person suffers from abnormally reduced levels of blood glucose. According to a recent research published in the journal Diabetes Care, low blood sugar can be equally damaging for your heart as its counterpart.

Hypoglycemia is one of the most common and serious side effects of insulin therapy. Kamlesh Khunti, an Indian-origin doctor conducted his research on a group of diabetics. The study involved 3,260 patients with type 1 diabetes and 10,422 patients with type-2 diabetes. According to Khunti, following hypoglycemia, insulin-treated patients with diabetes had approximately 60 percent higher risk of cardiovascular events, and were twice as likely to die over the same period as patients who did not experience hypoglycemia.

"This is one of the first studies to report the risk of cardiovascular events and mortality in people with both Type 1 and Type 2 diabetes," said Kamlesh Khunti, Professor of Primary Care Diabetes and Vascular Medicine at the University of Leicester, Britain.

"The risks are very significant and we need to identify these patients early with a view to implementing strategies to reduce their risk of hypoglycemia," Khunti added.

"The data from this research confirms what we already know in people with Type 2 diabetes and extends our knowledge in those with Type 1 diabetes," said another researcher, Melanie Davies from the University of Leicester.
Patients with diabetes are generally more susceptible to the risk of cardiovascular diseases due to the formation of atherosclerotic plaques in blood vessels. According to the experts, this study reflects the challenges faced by diabetics and can lead to changes towards better management of insulin in patients.

Inputs from IANS