Believe it or not,
obesity
is one of the biggest perpetrators of most lifestyle diseases today.
Global obesity
has doubled since 1980. In 2014, more than 1.9 billion adults (39%), 18 years and above, were overweight and of these, over 600 million (13%) were obese. The World Health Organization states that most of the world's population live in countries where more people die of obesity than being
underweight
.

Obesity and the Underprivileged
Evidence shows that in developing countries, overtime economic progress has passed on obesity to the less privileged. There are enough indications from which we can expect the poor to experience obesity and the associated health conditions in the long run. This shift in obesity to the less wealthy in developing countries is especially disconcerting since majority of the poor continue to grapple with the problem of high levels of under-nutrition. Therefore, there is a greater risk of the poor getting exposed to a double whammy - under nutrition and obesity.(Fight obesity, eat healthy and make smart choices. Shop now at SmartCooky)

Although the gaps remain large, our analysis indicates a weakening of the socio-economic pattern of obesity over a relatively short period. Using caste and the corresponding economic hierarchy, the highest proportion of obesity was found among the most affluent, followed by the OBCs, SCs and STs in 2005. While this pattern prevailed in 2012, the OBCs and SCs recorded considerably higher proportions of overweight and obese people.

Obesity in Indian Women
The data looks quite grim when we turn to obesity rate in women. In India, the proportion of overweight and obese women in the age group 15-60 years rose sharply in a short period - from 14.4 % in 2005 to 23.59 % in 2012. Of these 2.85 % were obese in 2005 and 5.85 % in 2012. It can easily be seen that the obesity rate more than doubled over a period of 7 years.
The rural-urban contrast in obesity is striking. About 9.38 % of the rural population was overweight/obese in 2005 which shot up to 17.7 % in 2012. The obese among them more than doubled. Over a quarter of the urban population was overweight/obese in 2005 which spiked to about 40%.(Weight management can be a tricky affair, make it easier with SmartCooky)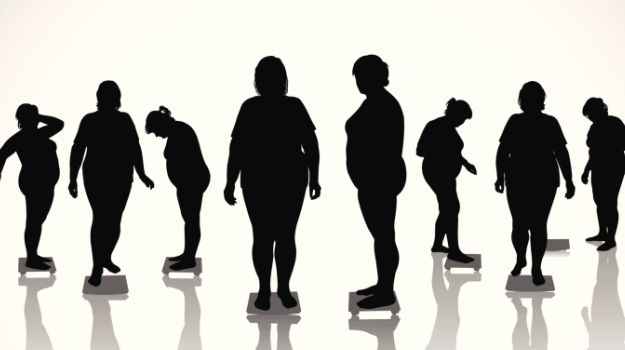 1 out of 4 women among the wealthiest was recorded to be overweight in 2005 which rose to 4 out of 10 in 2012. In sharp contrast, 1 out of 10 among the least wealthy class was obese in 2005 which doubled in 2012.
If we divide the sample of women into three age-groups, the youngest lot (aged 15-30 years) recorded the largest rise in obesity while the oldest (45-50 years) maintained the highest prevalence. Middle-aged women (30-45 years) experienced a large increase and were almost at par with the oldest.

Diet Diversification and the Rise of NCDs
Another socio-economical trend that is increasingly visible in India is the dietary diversification among the middle and the affluent classes. One of the features of greater food diversity is eating out which typically entails consumption of food high in sugar, saturated fat and salt. There is an evident trend of eating in restaurants and processed (rather than home cooked) food. This pattern is seen to be triggered owing to the rise in working women, nuclear two-income families and a preference for westernised foods. Other distinct but related contributory factors would include sedentary lifestyle and urbanisation.
Non-Communicable Diseases (NCDs) surged rapidly among women during 2005-2012. The majority of those suffering from high blood pressure and heart disease were in rural areas in 2012 while those suffering from diabetes were in urban areas in 2012.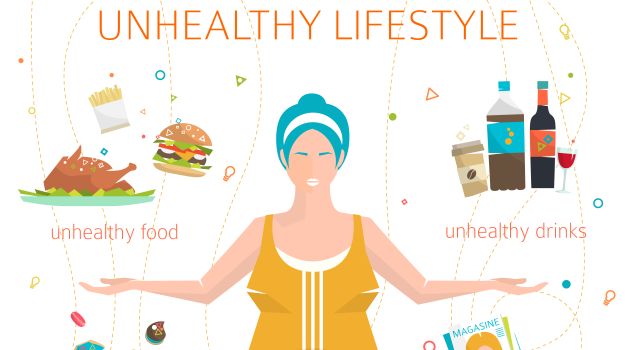 Our analysis shows that obesity is associated with the rise in the prevalence of each of these diseases. Among those suffering from high blood pressure, the proportion of obese rose from about 14% to 46%; those suffering from heart disease saw the rise from about 32 % to 49 %; and the diabetics from about 46 % to 50 %.

The Crux
In the end, it is worth contemplating if the government should focus more on the prevention of NCDs or on treating those who are already affected. Should the government focus more on populations or on individuals? Population-based interventions include spreading awareness and educating people about blood pressure, cholesterol concentration, body mass and other lifestyle-associated ailments. Formulation and regulation of policies would be another step - to ensure a check on salt and sugar in products; restrictions on tobacco and alcohol consumption, etc. If individualised health service interventions are not possible in a country like India then population-based interventions can have higher priority.
Disclaimer:
The opinions expressed within this article are the personal opinions of the author. NDTV is not responsible for the accuracy, completeness, suitability, or validity of any information on this article. All information is provided on an as-is basis. The information, facts or opinions appearing in the article do not reflect the views of NDTV and NDTV does not assume any responsibility or liability for the same.