Obesity on a Rise Among Cancer Survivors
IANS | Updated: August 10, 2016 19:39 IST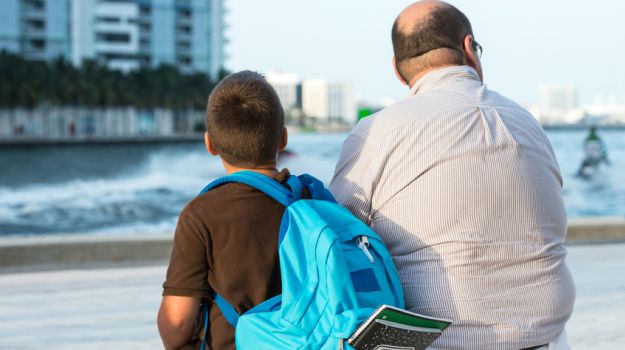 obesity is more prevalent in patients who are diagnosed with cancer, particularly among survivors of colorectal and breast cancers.

The study, published in the Journal of Clinical Oncology suggested that obesity is a growing public health burden for cancer survivors, which requires targeted interventions, including weight management efforts. The results of the research were based on data from a nationally representative sample of 5,38,969 non-institutionalised adults aged 18 to 85 years with or without a history of cancer.

Among 32,447 cancer survivors, the most common diagnoses were cancers of the breast followed by prostate, and colorectal cancers. Populations with the highest rates of increasing obesity were colorectal cancer survivors followed by breast cancer survivors. "Our study identified characteristics of cancer survivors at the highest risk of obesity, which are important patient populations in which oncology care providers should focus their efforts," said Heather Greenlee, Assistant Professor at the Columbia University.
During the survey years, prevalence of obesity increased from 22 per cent to 32 per cent in cancer survivors and from 21 per cent to 29 per cent of adults without a history of cancer. During this time, rates of obesity grew more rapidly in women cancer compared to both male cancer survivors and women with no history of cancer.

In female colorectal cancer survivors, those who had been diagnosed within two to nine years had the highest increasing rates of obesity. Similarly, among female breast cancer survivors, those who were diagnosed within the past year and belonged to non-Hispanic white had the highest increasing obesity rate. Among male colorectal cancer survivors, the highest increases in obesity were among older men, non-Hispanic blacks and those at or greater than 10 years from diagnosis.

In contrast, prostate-cancer survivors with two to nine years from diagnosis had the highest rate in obesity, they were younger in age and belonged to non-Hispanic whites. "While our findings can be partially explained by the growing population of patients with breast and colorectal cancer -- the two cancers most closely linked to obesity -- we identified additional populations of cancer survivors at risk of obesity not as well understood and which require further study," added Greenlee.


(This story has not been edited by NDTV staff and is auto-generated from a syndicated feed.)


According to a study,