It is the age of plastic, and without us even realising, it has become a common feature in our daily lives. The
plate
that we eat on, the bowl that we serve, the
food
that we store in our kitchen cupboard and the refrigerator are all made of plastic. Even the water bottles we drink from are not spared. Despite us knowing how harmful plastic is for our health because it is made up of many toxic components, it is everywhere. According to a new study, prenatal exposure to a common
chemical
used in plastic water bottles is likely to increase the risk of obesity in children. Bisphenol A (BPA) is one of the most widely used chemicals in products of everyday use like plastic water bottles,
metal food cans
and thermal receipt paper.
The findings showed that mothers who exposed their foetus to BPA increased their risk of developing a high fat mass index - a measure of body fat mass adjusted for height, percent body fat, and waist circumference - by the age of seven. A whopping 94 percent of women in the study had the chemical in their urine and their school-aged children showed increased measures of body fat.
Also, children exposed to higher concentrations of prenatal BPA had higher levels of adiposity. BPA, which is also one of the endocrine disrupting chemicals may alter the baby's metabolism and lead to an early formation of fat cells in their body, the researchers said.
"The study provides evidence that prenatal exposure to BPA may contribute to developmental origins of obesity as determined by measures of body fat in children as opposed to the traditional indicator of body mass index, which only considers height and weight," said led author Lori Hoepner from Columbia University in the US.
Further, the association between BPA and fat mass index and waist circumference was higher in girls, the researchers said. However, there was no association found between prenatal BPA exposure and body fat outcomes in boys, the researchers noted in the paper published online in the journal Environmental Health Perspectives.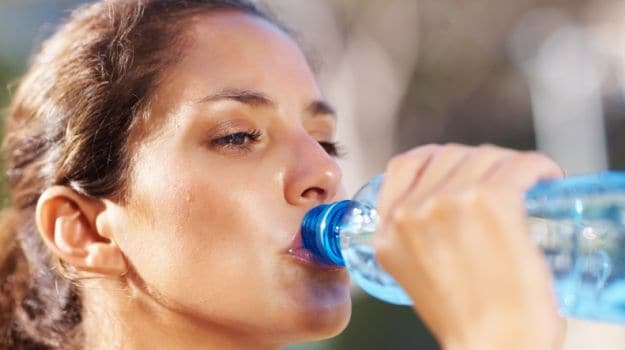 In addition, the chemical has also been linked to several health outcomes such as asthma, attention-deficit hyperactivity disorder (ADHD), anxiety, depression, early puberty in girls, diabetes, obesity and heart disease in adults.
"The evidence that prenatal BPA exposure is associated with measures of obesity in children may be an important underlying factor in the obesity epidemic," said one of the researchers, Andrew Rundle, associate professor at Columbia University's Mailman School of Public Health.
For the study, the team analysed urine samples and child body composition from 369 mother-child pairs, from pregnancy through early childhood. Height and weight were measured for children at age five and age seven.
To reduce exposure to BPA, avoid plastic containers of quality numbers three and seven, shift from canned foods to fresh or frozen foods, and choose glass, porcelain, or stainless steel containers, especially for hot food and liquids, recommended National Institute of Environmental Health Sciences in the US
Inputs from IANS.