Only One in 10 Indians Aware of Damage to Blood Vessels During Diabetes
IANS | Updated: April 06, 2016 14:10 IST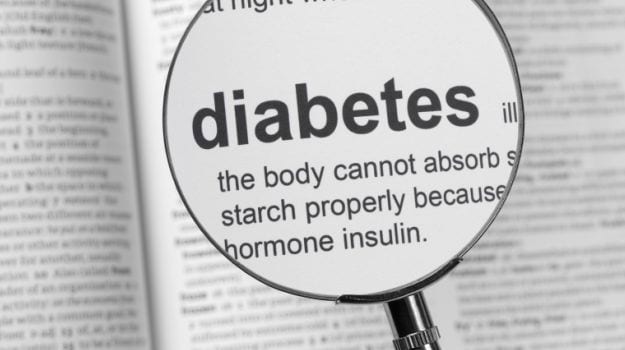 With Diabetes being the theme for World Health Day this year, health experts have said that only 10 percent of Indians were aware that diabetes in its later stages damages blood vessels of the eyes, heart, nerves, feet and kidneys. The experts said that 90 percent of people in developing countries, including India and Sri Lanka, consider diabetes to be a trivial diseases, which can be controlled throughout their lives merely on insulin dose.

"Diabetes is called a silent disease because many people do not know about it even if they are suffering from it. High sugar level in blood is called hyperglycemia. It can cause damage to very small blood vessels of eyes, heart, nerves, feet, and kidneys," said Dhiraj Malik, head of emergency and critical care at Saroj Super Speciality.

On the harm diabetes causes to various parts of the body, Malik said: "Damage of eye vessels can cause blindness or other major vision problems while the damage of heart vessels completely stops the supply of oxygen to your heart and brain."

"Fat can build up in the blood vessels as well. This can lead to a heart attack or stroke. Diabetes can harm the feet in two ways. First, it can damage the body's nerves. Nerve damage stops the patient from feeling pain, while another way diabetes can cause damage to the patient's feet is from poor blood circulation," said Malik.
Experts said that having high levels of sugar in the blood for many years can damage the blood vessels that bring oxygen to some nerves. Damaged nerves may stop sending pain signals. According to the World Health Organisation, the number of diabetics in India doubled in 13 years, from 32 million in 2000 to 63 million in 2013 and is likely to surge to 101.2 million in the next two years.

Ashraf Ganie, assistant professor of endocrinology at All India Institute of Medical Sciences, said: "One of the most damage prone area during diabetes are the kidneys as the damage to the kidney blood vessels, before getting damaged, completely gets narrowed and clogged.

"As the kidneys get less blood, less waste and fluid is taken out of the body. Kidney disease caused by diabetes is called diabetic kidney disease. It is the no.1 cause of kidney failure around the world," he told IANS.

Experts have also called for the check of diabetes among the younger population, who are becoming prone to the disease due to either heredity reasons or change in lifestyle and food habits.

"There is a close association between urban lifestyles and increased incidence of diabetes. Urban lifestyles are characterized by increased sedentary nature of jobs, consumption of junk foods and processed foods, overweight people and drastically reduced levels of physical activity.

"All these factors offer a perfect recipe for proliferation of diabetes. Earlier we would hardly come across patients below 40 years being diabetic. However, today, we encounter cases with patients under the age of 30 getting type 2 diabetes," said Rachna Kulcheria, COO of Diabetacare.

(This story has not been edited by NDTV staff and is auto-generated from a syndicated feed.)