Drop the butt now. Your smoking is not only risking your life but also bringing a host of health risks for that innocent non-smokers round you. Passive smoking or second hand smoking can prove to be dangerous too, having serious implications on one's health, especially for young girls.According to a latest study, children, especially young girls who have been exposed to passive smoking in childhood, stand at greater risk of developing arthritis later in life.The exposure to tobacco early in life through passive smoking in childhood may put them in the risk of developing Rheumatoid Arthritis and Ankylosing Spondylitis, an inflammatory arthritis affecting the spine and large joints.
For the study and to analyse the impact of active and passive smoking on the risk of developing Rheumatoid Arthritis, a significant population of female volunteers born between 1925 and 1950 were prospectively followed since the year 1990.Exposure to passive smoking during childhood was found to be linked to Rheumatoid Arthritis risk and active smoking in adult life.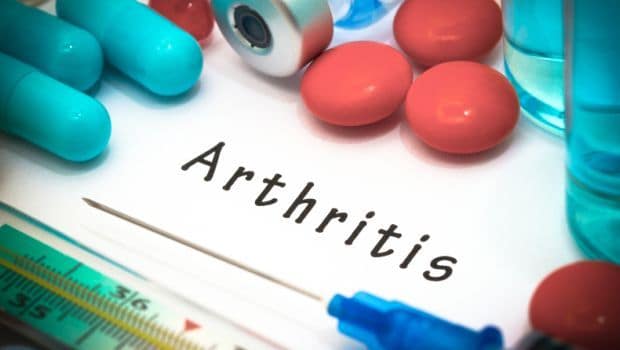 As per the findings, smokers, who had childhood passive exposure, the hazard ratio was 1.73 compared to non-smokers who were not exposed during childhood. Consequently, the hazard ratio was found to be 1.37 in active smokers who had not been exposed to passive smoke during childhood. The mean age at inclusion in the study was 49 years and the average duration of follow-up was 21.2 years.
Lead study author Rapha le Seror from University Hospitals of South Paris, France, touted the study to be a an important intervention in the endangered environment the children are brought up in.
Out of 70,598 women, a total of 1,239 patients self-reported developing Rheumatoid Arthritis, of which 350 cases were eligible for analysis of the link to active and passive smoking and 280 in the analysis of the link to a history of an intestinal transit disorder.
To determine whether smoking is associated with more rapid spinal damage and disease progression seen on X-rays in Ankylosing Spondylitis, scientists drew a detailed review and meta-analysis of all the relevant and currently available studies.
The combined data suggested a significant link between smoking and cumulative spinal structural damage.
Lead author Professor Servet Akar from Izmir Katip Celebi University Faculty of Medicine, Turkey said, "Smoking constitutes a major risk factor not only for disease susceptibility but also disease severity in patients with Ankylosing Spondylitis."