Come summer and we all get busy trying those expensive sun protecting creams and gels. When there is such a wide variety of products available in the market choosing the right sun-block becomes difficult and extremely confusing. Not only is it important to know your skin type but also to understand the mechanism of sunscreen and what kind will suit you the best. Sunburn and harmful effects of UVA and UVB can cause long term damage to your skin and in worst cases may even lead to cancer. Tanning, should therefore be the least of your concerns, it is a host of other unimaginable yet tangible hazards that you should be armed to protect your skin against.
While you may come across many articles outlining the best way to use sunscreen and the apt type for your skin, not many will warn you against the ill-effects of using too much, too little or the wrong type of sunscreen. Scroll down and get to know what really matters.
First and foremost, sunscreen when exposed to prolonged sun exposure may react in a way to trigger severe skin issues including melanoma. "Three randomized trials showed that sunscreen use by sun sensitive subjects engaging in intentional sun exposure - with a desire acquire a tan - could increase the duration of exposure without decreasing sunburn occurrence. This increased duration could be the reason why melanoma risk is increased when sunscreen is used. Hence, sunscreen abuse may extend sun exposure duration thus allowing sun exposure behaviours that would not be possible otherwise," stated a report published in the online portal of US National Library of Medicine National Institutes of Health.(Also Read: How to Choose Sunscreen Quick Tips That'll Come Handy)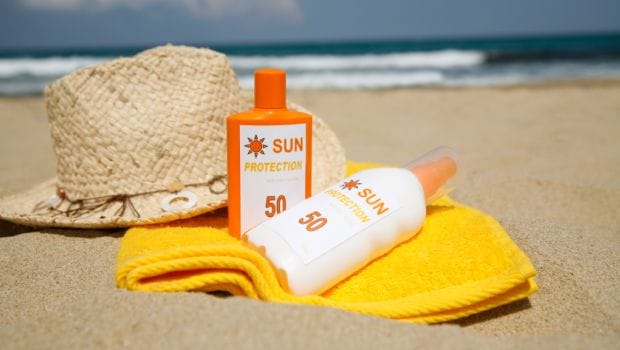 SPF or Sun Protection Factor measures how well a sunscreen protects the skin against sun damage. No, higher SPF number doesn't mean it will give maximum protection to your skin. SPF should be chosen keeping your skin kind and the type and duration of sun exposure in mind. SPF 2 blocks 50% of UVB rays; SPF 4 blocks 75% of UVB; SPF 10 blocks 90% of UVB; SPF 15 blocks 93% of UVB; SPF 30 blocks 97% of UVB; SPF 50 blocks 98% of UVB; SPF 70 blocks 98.5 of UVB and SPF 100 blocks 99% of UVB respectively.
Keeping the above mentioned data in mind, should you be opting for a sunscreen with SPF 100? The answer is no! "SPF 15 to 50 can safely be used on the Indian skin type and can offer satisfactory results in preventing tanning and sun damage. Moreover, I believe it is not the Sun Protection Factor but the way you apply your sunscreen that makes a difference. Apply a film of your sunscreen at least 20 minutes before you step you and repeat every two hours in case of repeated exposure. Opting a higher SPF can harm your skin," Dr. Deepali Bharadwaj, a leading Delhi-based dermatologist and beauty skin.
Choose from a wide range of gel based, water resistant variants. Cream-based sunscreens may often make your face feel cakey, suffocated and make it look greasy. A patch test is recommended before your zero down to your final product.