10 New Mumbai Vends Sell Cheap Vegetables
IANS , New Delhi | Updated: July 18, 2013 11:30 IST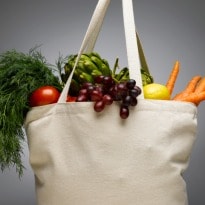 In an attempt to provide some relief to people burdened by soaring prices, the Maharashtra government Tuesday opened 10 cheap vegetable vending centres in the city.

The centres started functioning in Andheri, Churchgate, Chembur, Dadar, Parel, Mulund, Ghatkopar on a pilot-project basis for a month.

These centres are selling all types of fresh vegetables at prices around 25-30 percent cheaper than in the market attracted huge response from the people on the opening day.

Agriculture Minister Radhakrishna Vikhe-Patil, who launched the 'Vegetable Supply for Urban Areas Scheme' (VSUAS) said this dedicated chain will eliminate the middlemen from the supply chain and make vegetables more affordable.

"The VSUAS has taken out the middlemen who are primarily responsible for the price hikes. We shall also subsidise the efforts through the entire system in the chain to ensure control over the prices of vegetables coming to the city," Vikhe-Patil assured.

The state government has earmarked an amount of Rs.30 crore till 2014 to establish the chains of vegetable outlets across the city.

The scheme will directly involve over 8,000 farmers from five districts - Pune, Ahmednagar, Sangli, Satara and Solapur - from where the bulk vegetables would be procured and directly brought to Mumbai.
After a month, depending on the public response, the government will take a decision whether to continue the scheme, Vikhe-Patil added.

The scheme, which was under discussion since the past few days, has resulted in a marginal impact on the market groaning under soaring vegetable prices.