A Virtual Supermarket
Mid-day , Mumbai | Updated: March 25, 2013 11:56 IST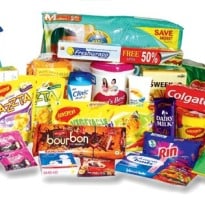 No more long queues at the checkout counter or fights over who takes the trolleys. Kaisediya, an online supermarket, delivers groceries and a selection of FMCG products to your doorstep at the click of a mouse. The service is currently available between Andheri and Dahisar.

Sachin Pikle's eureka moment came when he was an operations manager with a firm that maintained e-commerce departments of various retail stores in India. He worked with the company for more than 15 years. Then one day he gathered enough courage and took the plunge.

Kaisediya, the result of his aforementioned eureka moment, is a virtual supermarket that stocks groceries, dairy products, confectionaries and pet products and delivers to customers in the western suburbs.

"I always wanted to start my own establishment, a sort of a virtual supermarket that could take grocery shopping to the next level altogether."

Though the concept was exciting, it was far from perfect and required a lot of hard work in terms of convincing different brands to stock their products on the website. "People are weary of online portals, therefore, it took me a considerable amount of time to bring all the brands under one roof," he says.

Pikle was also aware that customers would be picky and could demand a product be taken back in case it was not satisfactory. "We ensure that the products are in good condition before we deliver. Until now there has been only one case when a customer complained about a problem in the product. We immediately sent him a replacement for free."
Customer satisfaction plays a huge role in online establishments. Especially when it involves daily household stuff. Says Pikle, "The customer will always be king and we understand that their time is precious. So we have made a conscious decision to make the website more user-friendly for easy online browsing."

But won't he expand his services to other areas, namely towards South Mumbai? "I don't think too much about the future. If I am well established in my own area, I will be more than happy," he smiles.