Story Progress
Back to home
Achaar Gosht Recipe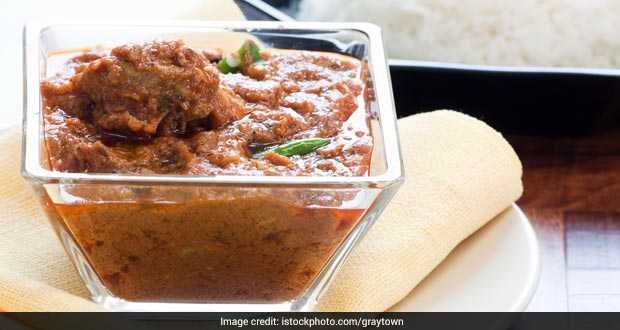 how to make Achaar Gosht
Achaar Gosht
Total Cook Time

10 mins 01 seconds

Ingredients of Achaar Gosht
1 Kg mutton
150 Ml yogurt
100 Gram onion , chopped
70 Gram tomato puree
15 Gram garlic ginger paste
10 Gram red chilli powder
7 Gram crushed red chili
5 Gram green chillies
100 Gram oil
1 1/2 lemon juice
1/2 tsp fenugreek seeds
1/2 tsp onion seeds
1/2 tsp crushed fennel
1/2 tsp crushed dry coriander
1/4 tsp turmeric powder
1/2 tsp mixed garam masala
1.
Except the fennel seeds, cumin, fenugreek, lemon juice, onion seeds, coriander mix the rest of the masalas with the meat. Bhuno till almost cooked.
2.
Add the rest of the ingredients, cook and chicken stock to make it juicy.
3.
Add garam masala and little desi ghee and finish. Garnish appropriately.