Story Progress
Back to home
Cheesy Egg Masala Recipe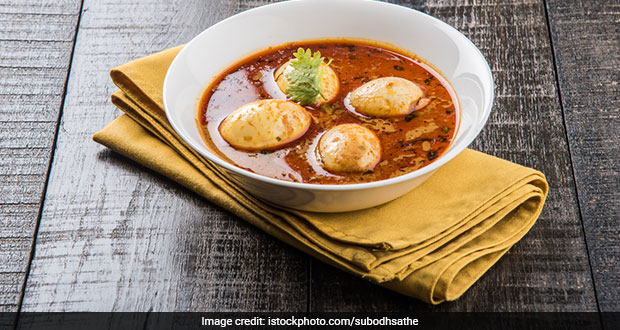 How To Make Cheesy Egg Masala
This Cheesy Egg Masala can be an interesting and quirky addition to your list of various delectable egg curries.

Ingredients of Cheesy Egg Masala
6 Hard Boiled Eggs
2 medium Onions (Chopped)
1 cup Tomato Puree
2 tbsp Fresh Cream
2 tbsp Grated Cheese
to taste Salt
1 and a half tsp Turmeric
1 tsp Red Chilli Powder
1 tsp Garam Masala
2 Green Chillies (Chopped)
1 tbsp Ginger Garlic Paste
1.
Heat oil in a pan. Add garlic and chillies and sauté till the garlic changes its colour.
2.
Then add onions and sauté again. Once the onions turn golden brown, add the tomatoes and sauté till the mixture leaves out oil.
3.
Now, add all the dry spices and sauté for 3-4 more minutes.
4.
Reduce heat and add in the cream along with grated cheese.
5.
Mix everything again and let it simmer for a minute or so.
6.
Now, the last step is to add fried eggs, coriander leaves and some green chillies on the top.
Key Ingredients: Hard Boiled Eggs, Onions (Chopped), Tomato Puree, Fresh Cream, Grated Cheese, Salt, Turmeric, Red Chilli Powder, Garam Masala, Green Chillies (Chopped), Ginger Garlic Paste