Story Progress
Back to home
Fresh Fruit Muesli Recipe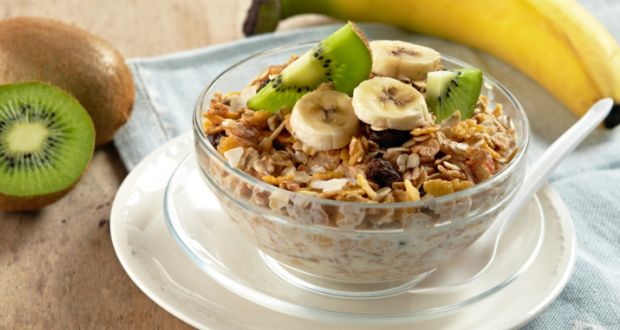 How to make Fresh Fruit Muesli
About Fresh Fruit Muesli: A healthy mix of fruit, juice, oats, yogurt, honey and nuts. The result of this muesli bowl is so healthy.

Ingredients of Fresh Fruit Muesli
1 red apple - cored and chopped
1 yellow apple - cored and chopped
2 pears - cored and chopped
75 ml apple juice
1 lemon
75 gm quick-cooking rolled oats
1 Tbsp honey
250 ml yoghurt
2 Tbsp diced almonds
2 Tbsp raisins
1 Tbsp grated jaggery
2.
Moisten with apple and lemon juice.
3.
Stir in oats, raisins and honey.
4.
Add yoghurt and remaining ingredients except jaggery.
6.
Serve sprinkled with grated jaggery.