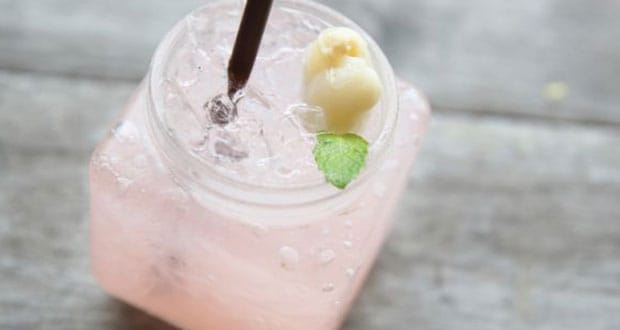 About Litchi Shochutini Recipe: A lychee flavored drink concocted with a Japanese spirit. A great option for the summer nights.
Ingredients of Litchi Shochutini
30/45 Ml shochu (local Japanese grain spirit)
15 ml litchi liqueur
4-5 Lychees
Splash of lime juice
Splash of lychee syrup/juice
for garnishing whole lychee
Glass: Martini
How to Make Litchi Shochutini
1.

Add all ingredients into shaker with ice.

2.

Taste to adjust flavor.

3.

Shake and strain into glass.

4.

Garnish and serve.
Key Ingredients: shochu (local Japanese grain spirit), litchi liqueur, Lychees, Splash of lime juice, Splash of lychee syrup/juice, whole lychee,