Story Progress
Back to home
Mach Shami Recipe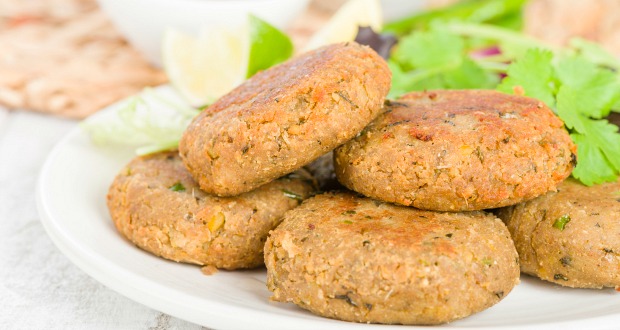 Tender chunks of minced meat cooked in an aromatic yogurt gravy infused with cardamom and cinnamon.

Ingredients of Mach Shami
1 kg minced meat
3 cups of curd
3 tsp fennel powder
2 tsp ginger powder
2 pieces of cinnamon stick
3 cloves
1 tsp heeng liquid
3 brown cardamom
4 green cardamom
1 cup mustard oil/refined oil
2 tsp cumin powder
2 tsp shahi zeera
2 pieces bay leaves
Salt to taste
1.
In a large bowl, mix minced meat, 1 tsp fennel powder, 1/2 tsp ginger powder and 1tsp salt.
2.
Make 2 to 3 rolls out of the minced meat.
3.
Boil 6 cups of water separately in a large vessel.
4.
Put the rolls carefully into it so that they do not break.
6.
When the rolls are hard, remove the vessel from the gas and let it cool.
7.
Remove the rolls out of the pan and slice these into round shaped about 1-inch thick slices.
8.
Save the stock for making the gravy.
9.
Heat the cardamom in a cup of mustard or refined oil.
10.
Put salt, heeng, bayleaf, 3 cloves, cinnamon stick and the above stock.
11.
Add fennel powder, ginger powder and cumin powder; whisk the curd and add to the gravy and stir till it's mixed well.
12.
Let it boil for 2 to 3 minutes.
13.
Add meat slices to the gravy. Bring to boil for 1 minute and simmer for 5 minutes.
14.
Coarsely grind brown and green cardamom, add to the gravy.
15.
Sprinkle the shahi zeera and serve with boiled rice, chapatti, or naan.