Story Progress
Back to home
Mangauri Chholia Recipe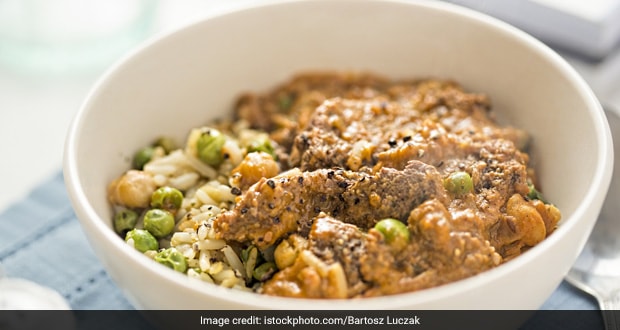 How to make Mangauri Chholia
Chholia and mangauris come together to offer a new taste on the palette.

Ingredients of Mangauri Chholia
2 Cups Chholia
1/2 cup Mangauris
2 tbsp Oil
1 tsp Cumin seeds
A pinch of Asafoetida
1 tsp Ginger, finely chopped
1/2 cup Tomato, grated
2 tsp Coriander powder
2 tsp Salt
1/4 tsp Garam masala
1/2 tsp Turmeric powder
2 Green chillies (slit slightly)
2 cups Water
1.
In a heavy-based saucepan, heat oil, add cumin seeds and asafoetida.
2.
When the seeds begin to splutter, add the ginger and sauté over high heat until brown.
3.
Add tomato, coriander powder, salt, garam masala and turmeric and stir-fry until the oil separates.
4.
Add mangauri, chholia and the green chillies and stir a few times till the chholia looks a bit glossy and the mangauris darken a bit.
5.
Add water, bring to a boil, cover and leave to simmer for about 10 minutes. Serve hot.
Key Ingredients: Chholia, Mangauris, Oil, Cumin seeds, Asafoetida, Ginger, Tomato, Coriander powder, Salt, Garam masala, Turmeric powder, Green chillies (slit slightly), Water