Story Progress
Back to home
One Pot Chicken Pasta Recipe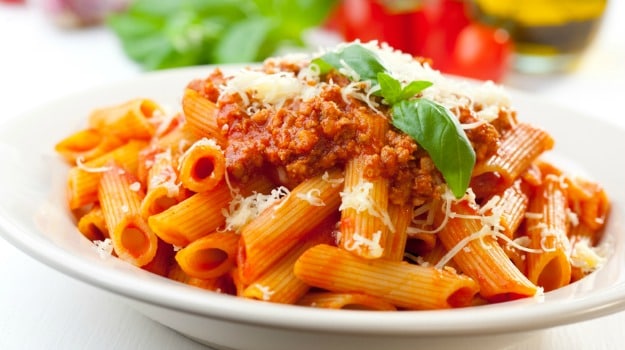 How to make One Pot Chicken Pasta
Diced chicken is sautéed in olive oil and topped with tomato puree, cream, parsley, Italian seasoning and cooked in chicken broth. This one pot chicken pasta can be made in just under 30 minutes and is sure to leave you drooling! Garnish it with parmesan and mozzarella cheese and indulge in its goodness.

Ingredients of One Pot Chicken Pasta
1 Tbsp Olive oil
500 gram Chicken (diced in cubes)
to taste Salt and pepper
1/2 cup Onion (diced)
2 Garlic cloves (minced)
1 tsp Italian seasoning
1 tbsp Fresh parsley
400 gram Tomato (diced)
3 cup Chicken broth
1 cup Heavy cream
350 gram Penne pasta
2/3 cup Mozzarella cheese
1/2 cup Parmesan
1.
Heat olive oil in a pan and saute chicken till it loses moisture. Season it with pepper and salt.
2.
Add chopped onion and garlic. Once the onion is translucent, add Italian seasoning, parsley, broth, tomatoes, cream and bring it to a boil.
3.
Add the raw pasta and let the pasta cook in the broth. Add more broth, if needed to cook the boiled pasta.
4.
Garnish the pasta with parmesan cheese and mozzarella cheese and mix it well. The one pot chicken pasta is ready!