Story Progress
Back to home
Orange and Carrot Detox Drink Recipe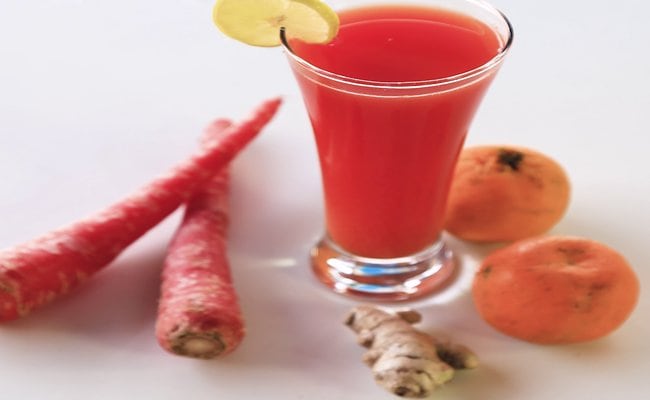 How to make Orange and Carrot Detox Drink
NDTV Food
Detoxing is fast becoming a new trend in the health and fitness world. In the fast paced life that we lead, detoxification is the need of every person. This quick detox drink filled with citrus fruits and essential vitamins is perfect for flushing out toxins and retaining energy for the day.

Ingredients of Orange and Carrot Detox Drink
2-3 Carrots
2 Oranges
2 tsp Ginger
1 tsp Turmeric
1 tsp Lemon juice
1.
Juice orange and carrot in a juicer separately. 2.
Pour them in glasses. 3.
Now pour them together in a blender. 4.
Add ginger and turmeric. 5.
Blend the mixture. 6.
Pour it in a glass. 7.
Garnish it with lemon juice and serve. Watch the step by step video for Orange and Carrot detox drink here :
Recipe Notes
This recipe is for one serving, increase the quantity of the ingredients according to serving.