Story Progress
Back to home
River Sole For Your Soul Recipe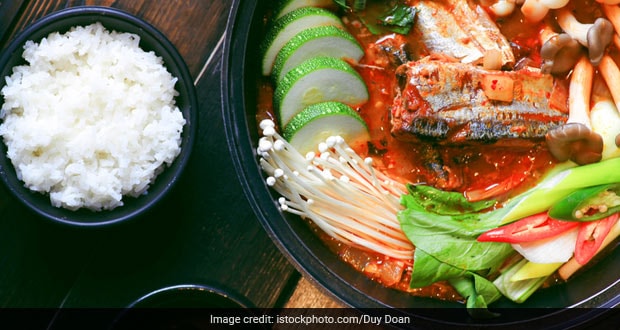 How to make River Sole For Your Soul
This Portuguese style fish preparation has been one of my favorites from the time I learnt it from a Portuguese chef, Chef Fernando. Its simple subtle yet full of flavors. A warm winter stew with some toasted garlic bread is sure to satisfy your soul.

Ingredients of River Sole For Your Soul
1 Kg Sole fillet
5-10 large shrimps (optional)
1 kg Peeled Potatoes, sliced
3 Onions, sliced
5 Garlic Cloves, chopped
1/2 Red/ Green Capsicum
Parsley or Coriander
Few dashes of Hot Sauce
1 tsp Paprika
1 cup Olive Oil
50 ml White Wine
to taste Rock salt
Toasted Garlic Bread
1.
In a saucepan, forming layers, add the sliced onions, garlic, tomato, peppers,coriander or parsley, sliced potatoes and fish.
2.
Place the sliced onions and peppers, paprika, salt in the upper layer.
3.
Pour the olive oil evenly over the layers.
4.
Once all layers are placed add seasoning and white wine and little water.
5.
Cover the pan to bring to a boil.
7.
Cover the pan and let it cook on slow fire, check once, if the potato is cooked it will be ready to serve.
8.
Serve this stew with toasted garlic bread, as the soup will have a soupy creamy look.
Recipe Notes
You can also do 2/3 types of fish instead of Sole fillet.
While choosing parsley or coriander, choose the herb that most suits your taste buds.