Story Progress
Back to home
Salli Boti Recipe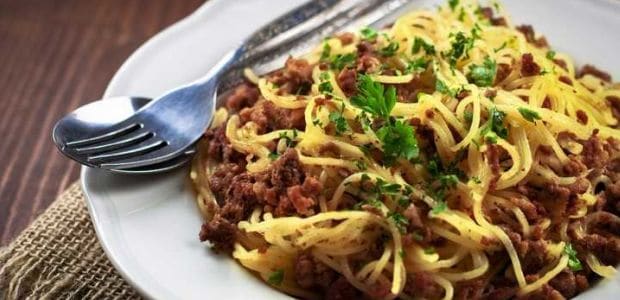 How to make Salli Boti
Salli boti is a parsi dish in which red hot mutton is cooked to perfection amid sizzling hot spices, crowned with beautiful golden potato shreds. Serve with mint chutney, onion rings and hot chapati/naan/parantha.

Ingredients of Salli Boti
4-5 Tbsp of oil
1 bowl of chopped onions
2 Tbsp ginger garlic paste
300 gm of boneless mutton
1 tsp red chilli powder
1/2 tsp of turmeric powder
1 1/2 tsp roasted coriander
1 1/2 cumin powder
1 bowl of chopped tomatoes
1/2 tsp sugar
2 tsp vinegar
1 tsp garam masala
3 tsp chopped coriander
1 bowl of Salli/fine potato shreds
Salt to taste
1.
Heat the oil in a pan and add onions to it.
2.
Fry till turn golden brown
3.
Add ginger-garlic paste, mutton, red chilli powder and turmeric powder.
5.
Now mix in the the roasted coriander powder, cumin powder followed by tomatoes, stir again.
6.
Add a little sugar and vinegar.
7.
Add garam masala and salt, mix well.
8.
Reduce the flame and cover till cooked for about 30 to 40 minutes.
9.
Add chopped coriander and give it a final stir.
10.
Garnish it with more coriander leaves and top it up with lots of Salli.