Story Progress
Back to home
Sour Cream Chocolate Cake Recipe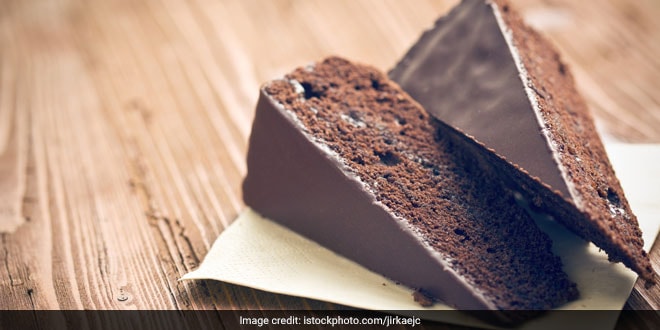 How to make Sour Cream Chocolate Cake
About Sour Cream Chocolate Cake Recipe: A moist chocolate cake with sour cream and a thick layer of rich buttery frosting. This easy recipe is a blessing for if you have kids at home, this will be your go-to recipe for a quick cake party for them!
Total Cook Time

1 hr 10 mins

Ingredients of Sour Cream Chocolate Cake
For the cake:
2 cups flour
2 cups sugar
3/4 cup sour cream
1/4 cup butter
1 cup water
1 1/4 tsp baking soda
1 tsp salt
1 tsp vanilla
1/2 tsp baking powder
2 eggs
4 squares (1 oz each unsweetened chocolate, melted and cooled or 12 Tbsp cocoa + 4 Tbsp butter)
For the chocolate sour cream frosting:
1/3 cup soft butter
3 squares (1 oz each unsweetened chocolate melted and cooled or 9 Tbsp cocoa + 3 Tbsp butter)
3 cups icing sugar
1/2 cup sour cream
2 tsp vanilla
Prepare the cake:
1.
Pre heat the oven at 200 degrees C.
2.
Grease and flour pans. (2 pans 9 inch)
3.
Beat ingredients on low speed, scraping bowl constantly for 30 seconds.
4.
Beat on high speed, scraping bowl occasionally for 3 minutes.
6.
Bake at 180 degrees till toothpick inserted in comes out clean. Should be about 35-40 minutes.
Prepare the chocolate sour cream frosting:
1.
Mix butter and chocolate.
2.
Stir in sifted icing sugar.
3.
Stir in sour cream and vanilla.
4.
Beat until smooth and of spreading consistency.