Recipe of Apple Chia Seeds Smoothie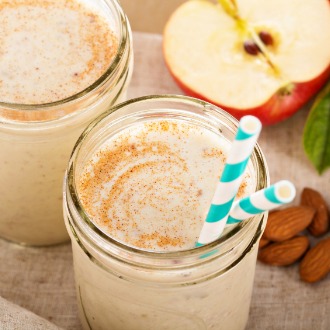 All it takes is five minutes and three ingredients to whip up this cold and delicious smoothie. Have it for breakfast or in the evening when hunger starts to kick in and it'll leave you feeling happy and full.
Ingredients
1 apple, chopped
1 cup yogurt
1 tsp peanut butter (optional)
1 tsp chia seeds
How to Make Apple Chia Seeds Smoothie
Serve chilled.