Story Progress
Back to home
Peanut Butter Smoothie Recipe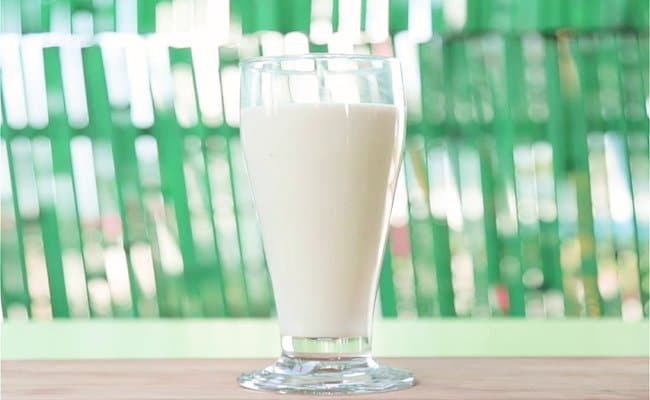 How to make Peanut Butter Smoothie
NDTV Food
Peanut butter has a delicious, creamy flavour and is packed with protein, which makes it perfect for making smoothies. You've probably enjoyed a peanut butter smoothie at a restaurant or ice cream shop, but it may surprise you that you can make this easily at home. With a blender and just 3 ingredients, you'll be enjoying a peanut butter smoothie in no time. This quick 3 ingredient recipe is perfect for surprise guests or a quick morning drink for a healthy, filling start of the day.

Ingredients of Peanut Butter Smoothie
1 Banana
1 cup Milk
3 tbsp Peanut Butter
1.
Take a bowl and slice the banana in to it. 2.
Add peanut butter and milk to the banana. 3.
Blend it thoroughly in a blender to make a shake. 4.
Pour it in a glass and serve it with ice. Watch the step by step recipe for Peanut Butter Smoothie here :
Recipe Notes
This recipe is for one serving, increase the quantity of the ingredients according to serving.