10 Favourite Egg Dishes Served in Restaurants Across India
Harnoor Channi-Tiwary, NDTV | Updated: July 13, 2017 15:28 IST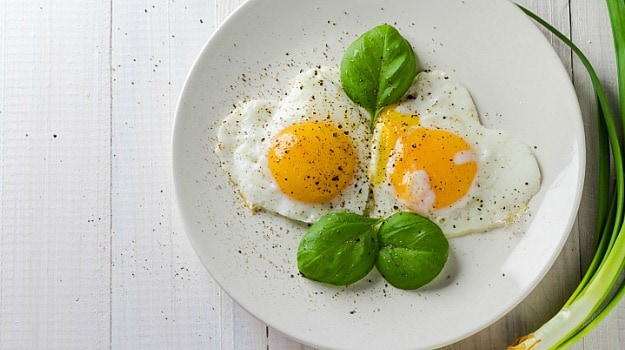 Eggs are a quintessential part of our daily breakfast. We all have our preferences, some like it sunny side up, other prefer a stuffed omelette. Gooey scrambled egg for a few works wonders whereas a sweet French Toast is my go-to option when I'm packing my daughter's tiffin at 6am. In recent years, the good old egg has also found its place in restaurant menus. No more is it relegated to a corner of the breakfast menu, it has its moment of glory and is now the star attraction of many delicious dishes.

We have rounded up some of our favourite egg dishes served in restaurants across the country (and some even beyond borders). How many of these have you tried?

1. Gaggan's Egg Bhurjee

Though Gaggan Anand hasn't yet opened his upcoming restaurant in Mumbai (it opens later this year), we got a preview of the deliciousness on offer at his flagship restaurant, Gaggan Bangkok. We couldn't resist adding it to our list, in anticipation of the upcoming restaurant in the city.

His version of Egg Bhurjee is served in an egg shell, sitting atop rock salt. Layers of cheese soufflé, egg soufflé and onion-tomato-garlic chutney ensure that each bite is a little trip to gastronomical heaven.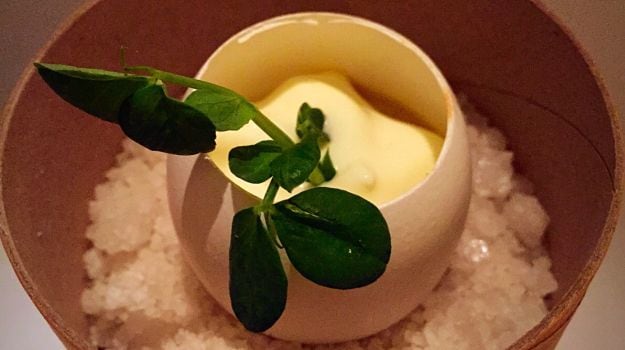 2. Salchipapas at Social (Bangalore/ Delhi/ Mumbai)
What do you need at the end of a dreary day? An ingenious cocktail from Social's menu (we are biased towards the US Mule and Sangria) and some finger food that feeds the soul. Salchipapas is just that.

Crispy French Fries drenched in Thousand Island dressing, topped with succulent honey mustard chicken sausages and a fried egg, no dainty dish this is. But if its comfort food you seek, this is just what the doctor ordered!

Price: Rs. 190
Location: All over the country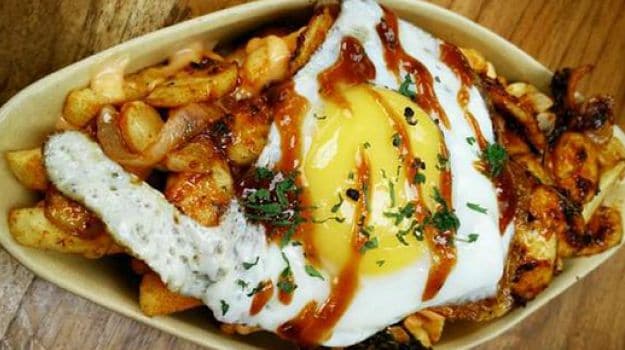 3. My Egg Devil at Lavaash (Delhi)

Winter is coming (Game of Thrones withdrawal symptoms) and we can't wait to sit and soak in the sun at the picturesque terrace of Lavaash by Saby. The restaurant looks like it comes straight out of a story book, set in the Middle-East. The menu is Armenian inspired by Bengali influences and the one dish we recommend you try there is My Egg Devil.

Chef Saby's take on the devilled eggs, this dish is not just delicious but also a technical masterpiece. A perfect gooey soft-boiled egg is coated with chicken mince, crumbed and fried crispy. Have it with the kasundi served alongside and you are in for a treat. We are still in awe of the R&D that must have gone into perfecting the temperature and technique to ensure that the egg remains soft boiled while the chicken mince cooks perfectly. A must-try.

Price: Rs.250
Location: H-5/1, Ambawatta One, Kalkadass Marg, Mehrauli, New Delhi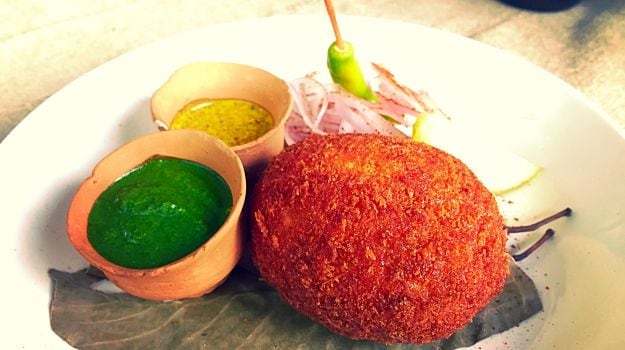 4. Eggs Benedict at Café Zoe (Mumbai)

Café Zoe is a happy place. The bright interiors are lit by natural light and it is always abuzz, whether you land up there for lunch or dinner. I must confess, I have a soft corner for Eggs Benedict. And if it comes with Smoked Salmon, it is the easiest way to my heart. However, that also implies that I am extremely fussy when it comes to the dish and am not impressed easily.

If, like me, you too love a good eggs benedict, make sure you drop into Café Zoe and order one. They give you the option of ham or smoked salmon, I ofcourse prefer the salmon. The eggs are perfectly poached, the brioche firm and the hollandaise creamy.

Price: Rs.350
Location: Mathuradas Mills Compound, NM Joshi Marg, Lower Parel, Mumbai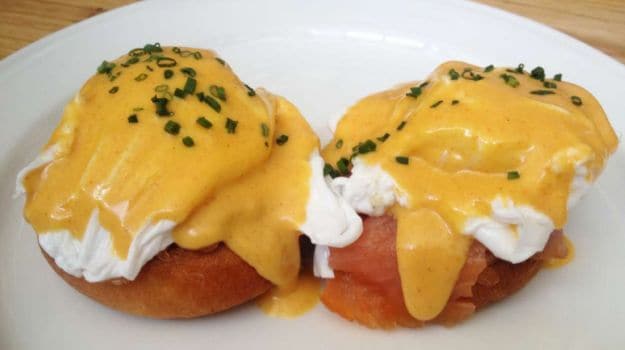 5. Surti Gotala at RK's Egg Eatery (Ahmedabad)

Once a modest 'thela' outside NID, Ahmedabad, RK's now has multiple branches across the city and plans to expand to Mumbai and even New York. The menu boasts of more than 150 egg items, each unique in itself, but we suggest you try the Surti Gotala. A messy mix of scrambled egg, mashed boiled eggs, a spicy gravy and tons of cheese, this is comfort food at its best. No wonder the eatery is so popular with students and locals alike.

Price: Rs.180
Locations:
A 8, Ground Floor, Himalaya Arcade, Vastrapur, Ahmedabad
119, Opposite Karnavati Club, Near Shalby Hospital, S G Highway, Satellite, Ahmedabad
Opposite NID, Paldi, Ahmedabad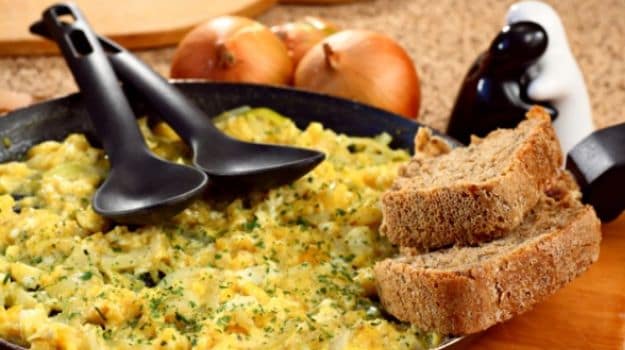 6. Kejriwal Toast at Bombay Canteen (Mumbai)

We're fans of Bombay Canteen and for good reason. The menu tends to take ordinary ingredients and elevate them to another level without losing the simplicity of the dish. The perfect example of the same is their version of Eggs Kejriwal.

I've already confessed my love for Eggs Benedict earlier in this piece. Bombay Canteen goes a step further and gives it their stamp. A sunny side up sits atop a toasted bun, sprinkled with cheese and surrounded by a pool of green chili chutney emulsified with coconut oil. Divine.

Price: Rs. 250
Location: Ground Floor, Process House, Kamala Mills, Near Radio Mirchi Office, S.B. Marg, Lower Parel, Mumbai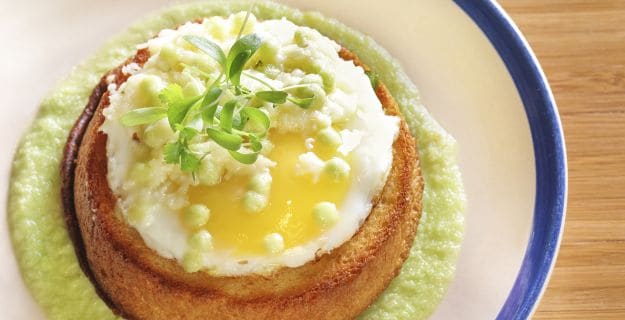 7. Tamota Papeta Par Eeda at SodaBottleOpenerWala (Delhi, Bangalore, Hyderabad and Mumbai)

If you land up at the newly opened SodaBottleOpenerWala in BKC, Mumbai or any of the other outlets across the country, this is a no-brainer for your order. Where eggs are being discussed, it is a travesty not to have a Parsi recommendation, the community loves their eggs and it shows through the food.

Think sunny side up fried eggs perched on a spicy masala of tomatoes and thin potato roundels. Lap it up with a maska pav and you're set.

Price: Rs.165

8. 63°C Egg Curry at Indian Accent (Delhi)

Showcasing the most creative cooking in the country, Indian Accent at The Manor Hotel, Delhi does a mean egg curry. Chef Manish Mehrotra takes India's popular home-style food to a whole new level, spruced up with crispy crumbs of bacon (everything tastes better with bacon!) and chicken keema. And if that wasn't enough, the curry is served with avocado and pomegranate raita. We promise, you won't be disappointed.
Price: Rs.1,025
Location: The Manor, 77, Friends Colony, New Delhi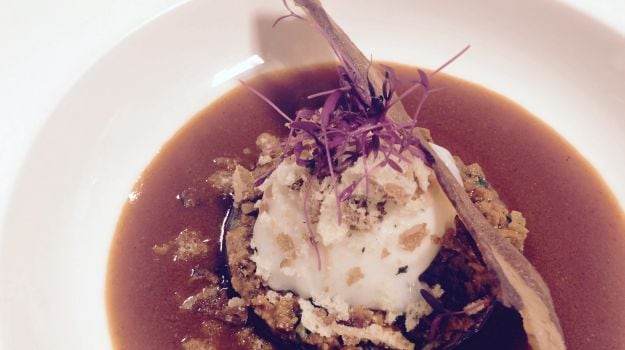 9. Egg Yolk Ravioli at Alto Vino, Bengaluru Marriott Hotel Whitefield

Been following season after season of MasterChef and wished you could also taste some of the classic dishes they make? Here's a suggestion, head to the Marriott Hotel when you're in Bangalore next. A classic Italian dish that even the most skilled chefs dread, Egg Yolk Ravioli features on the menu of the Italian restaurant in the hotel. The pasta has a lovely green tone as it is made with spinach. Stuffed with ricotta, each ravioli encloses an egg yolk. It is then served drizzled with truffle butter sauce. To get this dish right, the chef needs to know exactly how many minutes to cook it for (down to the second) so that when you cut the ravioli, the gooey egg spills out and is not overcooked.

Price: Rs.750
Location: 8th Road, Plot No 75, EPIP Area, Whitefield, Bangalore

10. Egg Appam at Mahabelly (Delhi)

Not just a main course dish, eggs now also feature as a part of the breads and staples. If you like food from Kerala, you must try the Egg Appams at Mahabelly situated behind DLF Place, Saket, Delhi. Not only are these extremely delicate and difficult to prepare, these feather-light, paper thin sheets of wonder should be plated carefully as well. My colleague swears by these and first had egg appams in Kerala, post which the bar was raised high. She insists that the appams here are just about perfect and I do agree. The right thickness, the brilliant fluffy texture and the sense of childish joy when you take a piece and dunk it in yolk oozing out.

With this, Mahabelly brings a piece of traditional Kerala on to your plate in the midst of capital city.

Location: Ground Floor, DLF Place Mall, Saket, New Delhi 110017