Attention, food lovers. Here's a recent world record that may interest you, if not inspire you to eat more. Don Goske from Wisconsin, US, has made his entry into the Guinness Book of World Records. How, do you ask? He is the guy who has eaten the most number of Big Mac hamburgers in his lifetime. He has consumed 32,340 Big Macs over a span of 50 years. "When I like something, I stick with it all the time," he says in the video shared on Instagram. For Don, Big Macs are the "best sandwich in the world" and he calls it his main diet.


(Also read: McDonald's Or KFC? Viral TikTok Video Combined Both To Make McZinger Burger; Internet Is Impressed)


According to him, he eats two Big Macs a day. ''That's pretty much all I eat all day," he says. But if we come to think of it, he consumes 14 hamburgers each week. There was a time when he indulged in 9 Big Macs a day.
Don's obsession started in 1972 when he drove to a McDonald's outlet in his first car. He had three Big Macs and decided, "I'm probably gonna eat them for the rest of my life." And he never backed off from his decision.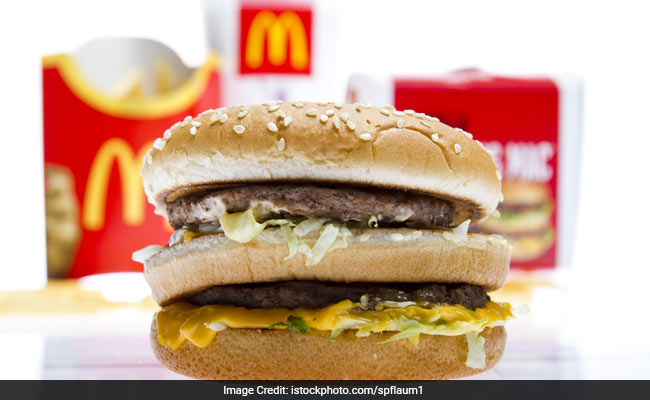 Big Mac's are one of the top selling burgers in Mc Donalds
At first, his wife did not see the obsession. She "didn't realise it would go on forever," as she confesses in the video. However, Don is glad that she "doesn't let it bother her."


But how did someone keep track of such a huge number? Don meticulously saved every carton and receipt of the burgers he consumed. Since May 17, 1972, he kept a count of the burgers on a calendar and he still does it.


But, doesn't it affect his health? This is the major concern among the 652 comments on the post. "Surprised he is not dead or in terrible health," one user wrote. In fact, Don's health is "pretty good"; his blood sugar levels and cholesterol levels are normal. He explains the reason. He takes a daily walk of six miles around the block. Also, he avoids fries if he can.


(Also read : This US Man Stores Hamburger For 20 Years: See How It Looks Now)


The video has received over 4 lakh views and is still counting. Fun facts about Don: he had his 19,025th Big Mac on the Jimmy Kimmel Show in 2003, his first record appeared in 1999 and his eldest son even worked in a McDonald's outlet. One user wrote, "McDonald's owes this guy a new heart." Another wrote, "I bet on holidays he gets a Big Mac as a gift." This could also be "the most American thing I've seen so far," as a user mentioned.


Here's the video:
Don Goske won't stop yet. He plans to continue his "main diet" for the rest of his life.