India and its love affair with turmeric needs no introduction. Ayurveda's most priced spice has been a staple across kitchens for over 4000 years now. Food writer Marryam H. Reshi points out in her book 'The Flavour of Spice', that turmeric is the only spice that enjoys a 'devotional distinction'. It is seen as a befitting offering to Gods in various communities and is an indispensable part of almost every Indian household because of its immense health benefits.
Think turmeric and most of us would picture the bright yellow hued powder that finds its comfortable place in our household stash of spices. Very few of us would be storing turmeric in its root form and even fewer would be storing or knowing about turmeric leaves! Turns out, that turmeric or haldi leaves are no less a health, beauty and medicinal wonder. Just like its powdered version, the active ingredient in the turmeric leaf is curcumin, which is a powerful antioxidant.
Turmeric leaves are cultivated and used extensively in Southern Asia. According to Bangalore-based nutritionist Dr. Anju Sood, "turmeric leaves are renowned for its antiseptic and anticarcinogenic properties. But you must know when to limit the usage, overdose of it can cause harm too. It is best to consult the experts"
Here are incredible benefits of Turmeric leaves you may not have known:
1. Cooking
Run out of turmeric? No problem. The extract of dried turmeric leaves soaked in water can serve the same purpose. It will impart the same golden yellow hue you expect from the powder. As such, haldi leaves are extensively used in Indian, Thai and Malaysian cooking. Turmeric has a bitter-astringent flavour but in Mangalorean cuisine, turmeric leaves are used to cook a sweet dish called Patholi. Patholi is a sweet rice dumpling steamed in turmeric leaves! It is also commonly known as Haldikolyache Patholi in Konkani.
2. Boosts Digestion
Crushed turmeric or haldi leaves can help boost digestion and reduce problems of gas and bloating. Curcumin is said to trigger bile production, which is one of the main components of digestion. Increased secretion of bile juice aids smoother digestion.(Also Read: A Secret Ingredient That Turmeric Milk is Incomplete Without)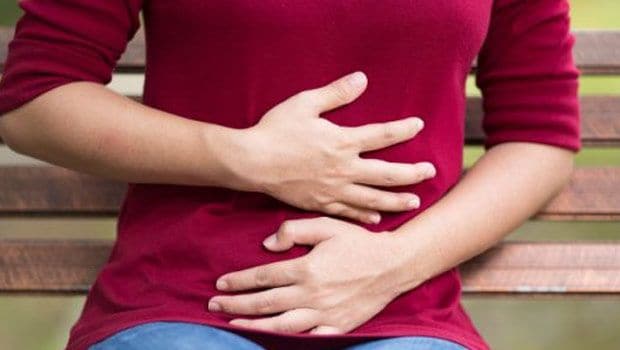 3. Strong Anti-inflammatory Properties
Due to the strong anti-inflammatory properties of curcumin, turmeric leaves could prove to be a boon for those suffering osteoarthritis and rheumatoid arthritis. According to experts the bio-active compound can help alleviate the pain. However, having turmeric in large quantities may not be the best idea either. Consult your doctor for the ideal amount.
(Also Read:5 Amazing Turmeric Milk (haldi doodh) Benefits: Why Should You Have This Golden Drink)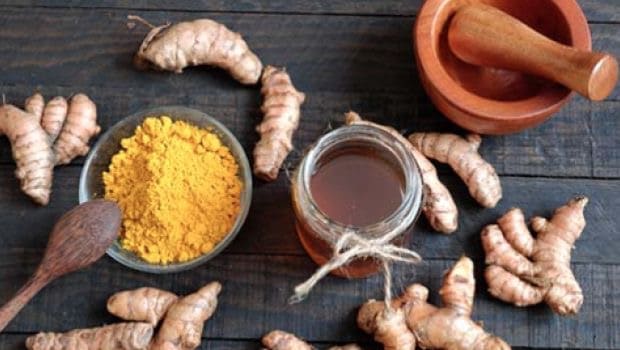 4. Beauty Benefits
Curcumin, the star compound of haldi leaves, could prove to be your best companion through all your beauty woes too. Turmeric leaves can be crushed into a paste and applied to the skin. The paste will help keep your skin soft, smooth and glowing. It will also help keep the dark spots or blemishes away.
(Also Read:Turmeric Mask for Skin: One Ingredient, Many Miraculous Benefits)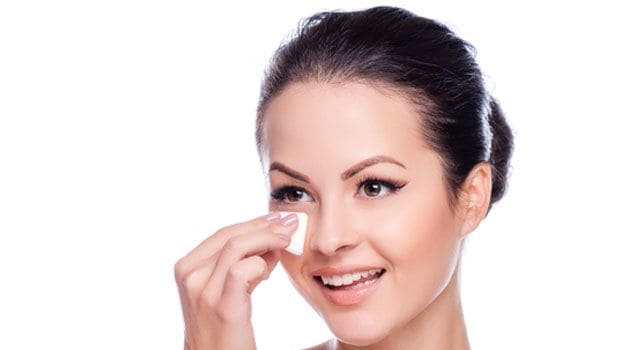 5. Antiseptic Properties
Curcumin, the therapeutic component of turmeric is also packed with anti-inflammatory, anti-bacterial and anti-viral properties which boosts healing. Take some turmeric leaves, crush them, gradually add some water and make it into a paste. Apply this paste on minor burns, cuts and injuries and see its healing effects yourself.
(Also Read:8 Unexpected Ways to Use Turmeric)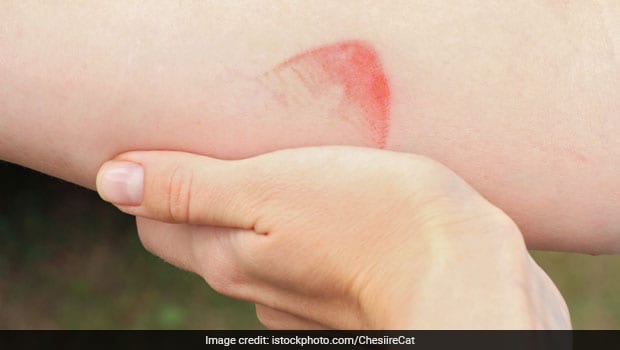 There is practically no part of a turmeric plant that cannot be of our benefit. It is time to make the most of turmeric leaves. We are sure these incredible benefits are sure to impel you to try a bunch of these wonder leaves today.
About Sushmita SenguptaSharing a strong penchant for food, Sushmita loves all things good, cheesy and greasy. Her other favourite pastime activities other than discussing food includes, reading, watching movies and binge-watching TV shows.