NDTV Food Desk | Updated: July 16, 2017 12:31 IST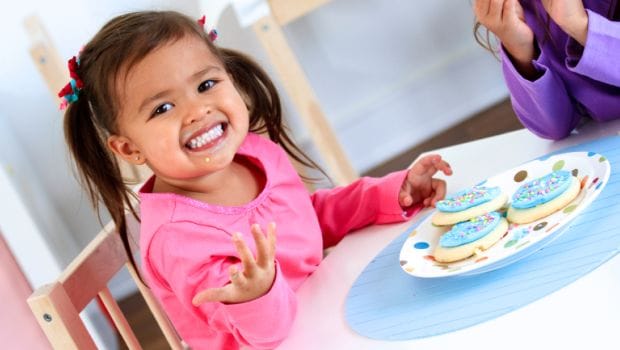 Mumbai is now offering those choices with many kid-friendly restaurants where your little champs can enjoy a meal and so can you. Here are six fun kid-friendly restaurants in Mumbai that you must try.

1. Pizza Express: While you have a lovely conversation over food, your little chefs get to make their own pizzas – with the option of either doing it on the table or in the kitchen itself. When they say make your own pizza, they mean everything – right from the making of dough to topping it with sauce. Before you go, please check if it is a 'make-your-pizza' day. As a rule, it's usually on Mondays and Thursday and on Sundays between 3-7 P.M

Address: Near the Gateway of India. Ground Floor, Dhanraj Mahal, Apollo Bunder, Mumbai.

2. Smoke House Deli: Smoke House Deli proposed its children menu in November 2016 and it's a hit. They offer a bunch of choices from pizzas, burgers and shakes. There's a lot of creativity that has gone into planning how kids can submit their request. Peel and stick stickers for requesting what you need or use colored pencils to make your customized menu. Add to that their ever-accommodating and tolerant staff, disclosing each dish to your tiny tots.

Address: Main Courtyard, High Street Phoenix, Phoenix Mills Compound Senapati Bapat Marg, Lower Parel, Mumbai


3. Le Pain Quotidien: Le Pain Quotidien provides you ample space to let your kids go free. They are known for their child-friendly staff and a child- friendly menu with interesting soups, sandwiches, risottos, desserts and freshly baked breads making it a perfect place to be on lazy Sunday. They also provide a little corner for kids to play and interact with each other.

Address: Dhanraj Mahal, CSM Road, Apollo Bunder, Gateway of India, Colaba, Mumbai



4. Millk: This new foundation has an eatery, a play zone for kids and even a lovely spa for adults all under one roof. The idea was to have an entertaining space for kids and adults, so while their parents appreciate a relaxed feast or even enjoy at their spa and salon, the kids can have a fun time too. The bistro is right next to the play zone allowing the parents to keep an eye on their kids.

Address: Kamala Mills Compound, Lower Parel, Mumbai.




5. Seven Kitchens: Another incredible place to visit alongside your kids. Why? It has a huge assortment of cuisines that can please every palate. If that is not a reason enough, they have a play corner where kids can indulge in some art and craft activities while you enjoy your feast. It also gives you a chance to help your kids move past pizzas and burgers and open them up to new cuisines.

Address: The St. Regis, 462 Senapati Bapat Marg, Lower Parel, Mumbai



6. Cafe Food For Thought at Kitab Khana: This cafe is a great place to enjoy some quality time with your kids. They a have small kids room cornered by four colorful lazy bean bags which makes it perfect little cozy place for kids to read their books. Right across the kid's section is a little cafe called Food for Thought that serves delicious cupcakes and other treats on display. You should also try their Mexican bowl, chocolate mud pie and crispy French fries.

Address: Somaiya Bhavan, Flora Fountain, opposite the parking lot, opposite HSBC, near davars College.


Did we miss out on any of your favourites? You must share them with us!



Most of the times when you go out with your kids, you may not be left with too many options where their needs with regards to nourishment and entertainment are catered to.