Often demeaned as a fast food '
junk
', burger as a food option isn't necessarily bad for health if made thoughtfully. If you choose your bread carefully, dunk in healthier ingredients and use alternative
cooking techniques
besides
deep frying
, you can actually treat yourself to a wholesome meal. Burgers provide an easy and instant
protein
fix. You can choose ingredients of your choice to arrive at spellbinding flavours and lip-smacking textures. They also make a great portable snack or a meal to munch on the go, and of course they are inexpensive and hassle-free to put together.
Burgers can easily be frozen and reheated for the next day. Wrap them in lettuce with cheese slices on top, and enjoy them with baked sweet potato chips or salad on the side. There are endless options to explore!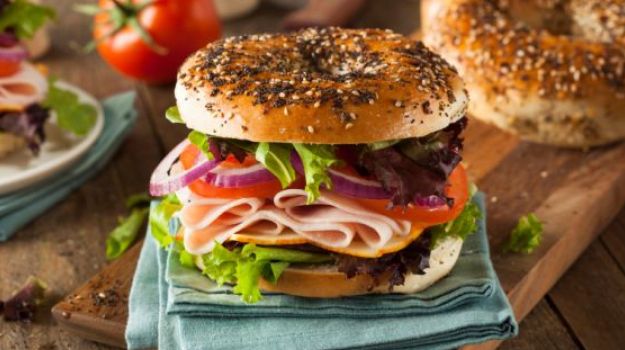 Keris Marsden and Matt Whitmore, the co-founders of Fitter Food, got in conversation with BodyPower on making delectable burgers. Over the years, the duo have manged to combine their passion for good food and love for fitness to arrive at guilt-free delicacies. Having had their fair share in making burgers, they revealed their favourite ingredients to help us make some seriously delicious burgers.
1) Try Tomato PureeTomatoes are enriched with lycopene, which has antioxidant properties. It renders a sweet, tangy and saucy flavour to your burger. Tomato purée tends to keep the burger moist, which also makes it last longer. If you are adding leaner meats - like turkey and chicken - then adding tomato puree will help in keeping the meat moist and supple.2) Add Egg Yolks
Adding egg yolk can bring a world of a difference to your burger. It gives a nutritional boost and helps keep the burger moist as well. Egg yolks are packed with fat-soluble micronutrients like Vitamin A, D, E, and K along with a good dose of iron, calcium, iron, B vitamins - especially B6 and B12, and zinc among others.
Egg yolks
generally go well with poultry-based burgers.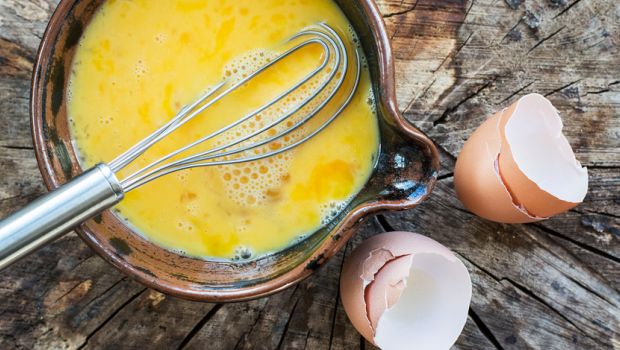 3) Herbs and Spices
Undeniably, spices and herbs give an extra flavour kick to burgers. However, there are other ingredients that can enhance the taste such as chopped spinach, chorizo, grated carrots, goat's cheese, jalapeno peppers, cooked plantain, apple, and of course, bacon! You can also try some of the other terrific combinations mentioned below: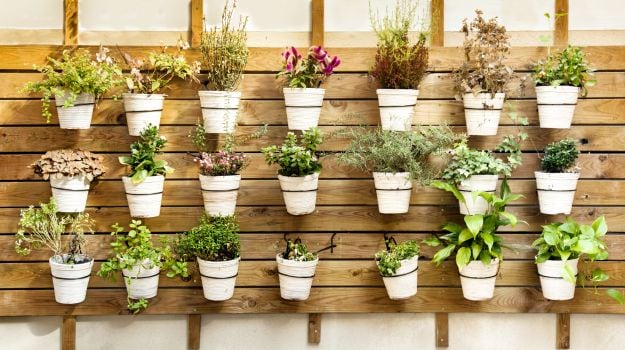 - Tukey, spinach and sweet potato- Pork, sage and apple
- Chicken, chorizo and red pepper
- Lamb, carrot and cumin
- Beef, spinach and cheddar
4) Toppings and Sides One of the easiest ways to take your burger a notch higher is to replace the bun with an iceberg lettuce wrap, which serves the same purpose and adds an extra crunch. Try topping your burger with goat's cheese, home-made ketchup or guacamole, sliced bacon or beef tomatoes. On the side, you can serve home-made coleslaw, plantain chips, sweet potato chips, roasted root vegetables, regular potato wedges, Greek salad or stir-fried veggies.5) Choose Good Quality Meat If you are going for a meaty burger, the quality of the cut is all that matters. You should visit your local meat vendors and ask about how the meat is raised. The animal should be reared in its natural environment, allowed to roam freely and fed its natural diet without antibiotics or supplemental feed. It is recommended that you speak with the farmers directly or buy from stores who will share this information with you freely.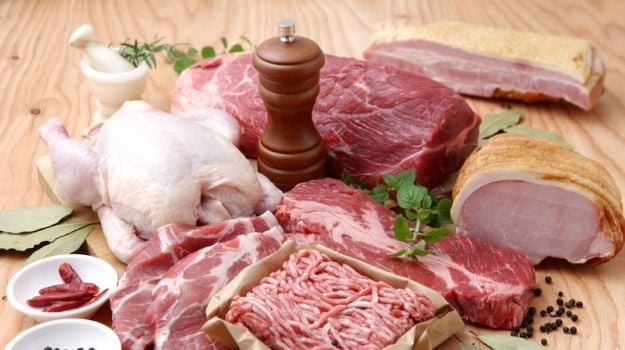 So there you have it. Keep these five ingenious tips handy for the next time you're making a batch of burgers. Never forget to put on your creative hat, experiment and get going with you own epic creations!Powered by BodyPowerDisclaimer:The opinions expressed within this article are the opinions of the author. NDTV is not responsible for the accuracy, completeness, suitability, or validity of any information on this article. All information is provided on an as-is basis. The information, facts or opinions appearing in the article do not reflect the views of NDTV and NDTV does not assume any responsibility or liability for the same.