Now we have all heard nutritionists and health experts stressing on how breakfast is the most important meal of the day, and how one should not skip if come what may. However, that doesn't mean you always have to make do with the regular affair that is available first thing in the morning (Read: Jam, Bread, Cereals). Neither is it necessary to try and wake up early in the morning and dish out a quick omelette (probably overdone) before you rush to office. So, we list out nice best breakfast places that open around 8-9 AM in Delhi-NCR to give your day the smashing start it deserves. Whether you are out for a jog and pressed for time to arrange yourself a healthy breakfast, or simply feeling too lazy to cook, head out to one of these cafes for a sumptuous start to your day.
1. Getafix Cafe
From steamed sweet corns, healthy cup of sprouts, oats, baked beans and poha to a wide range of omelettes, power packed smoothies and fresh juices, Getafix has its range set for a guilt free start to the day.
Where: M 15, 1st Floor, Greater Kailash (GK) 1, New Delhi
Opens at: 8 AM
Cost for two: 1,200 INR
2. The All American Diner
Find yourself ogling at the fluffy pancakes and waffles in cooking shows, and then curse yourself for always burning the pancake while you try to make one on your own? Well, drop the pan and head out to The All American Diner to enjoy the fresh pancakes and Belgian waffles, made with the goodness of farm fresh eggs, milk, and wheat flour, and served with your choice of syrup. French toasts, muffins, bagels croissant make their way to the menu too! Slurping already?
Where: India Habitat Centre, Lodhi Colony, New Delhi
Opens at: 7 AM
Cost for two: 1,000 INR
3. Qahwa Diner Cafe
Packing a menu that can turn every late riser into a morning person is Qahwa. Oven baked eggs with veggies and sausages and desi omelette loaded with goodness of onion, tomato, coriander and ginger, are some of their specialities. They also have a cure for your nasty hangover with a special 'Hangover Breakfast' packed with delicious cheese omelette and toast followed by a power-packed banana shake.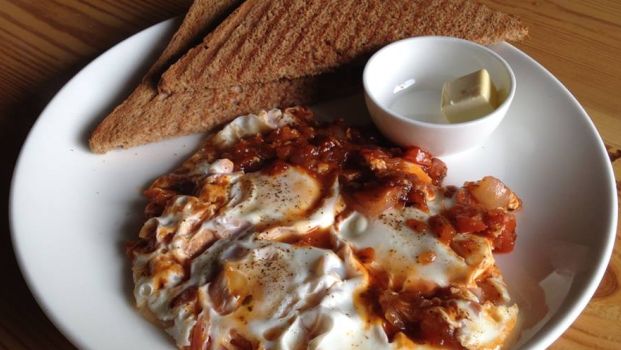 Where: C-21, 1st Floor, SDA Market, SDA, New Delhi
Opens at: 7 AM
Cost for two:650 INR
4. Armour Bistro
Opening as early as eight in the morning, Armour bistro with its wide range of sandwiches, quiche, salads, juices and prompt service is sure to leave you all geared up for the tough day ahead.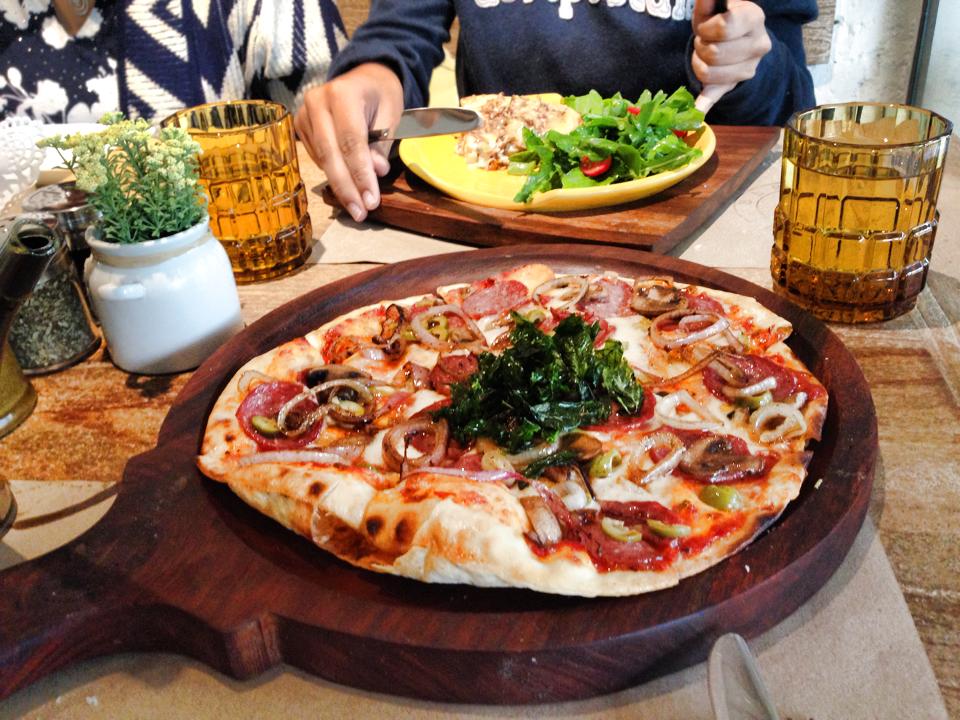 Where: 10/48, Malcha Marg Shopping Complex, Chanakyapuri, New Delhi
Opens at: 8 AM
Cost for two: 2,000 INR
5. The Joint Café
For all those who find themselves pressed for options when it comes to breakfast, The Joint Café comes in with the widest range of breakfast specials. From vegetarian and non-vegetarian treats to some sinful burgers and greasy frankfurters, take your pick and relish them to your heart's content.
Where: 100, 1st Floor, DLF Galleria, DLF Phase 4, Gurugram
Opens at: 9 AM
Cost for two:1,800 INR
6. Ama Café
Tucked in the Northern end of Delhi, between the Yamuna River and Delhi's outer ring road(NH-1) , Majnu ka Tila is officially called the New Aruna Nagar Colony, the famous Tibetan establishment of the capital, renowned for its small but cutesy eateries and cafe. Ama Café is possibly the most well-known café in the colony, and if you are lucky to find a table, you can savour a good plate of cornflakes with fruits, Aaloo Khasta, Tibetian bread, porridge, pancakes, muesli, etc. Later in the day, you can also enjoy a sinful bite of mud cakes, cheesecake and tiramisu.
Where: House 6, New Colony, Majnu ka Tila, New Delhi
Opens at: 7 AM
Cost for two: 450 INR
7. Cafe Culture
They are known for their supremely filling sandwiches and wraps, like the popular Classic Torta Sandwich, which is made with double smoked bacon, caramelised onion, lettuce cheese and chilli mayonnaise. Cafe Culture is a must try for its varied range of beverages, like kale pineapple smoothie, mango apricot smoothie, or their Himalayan tea infusions too.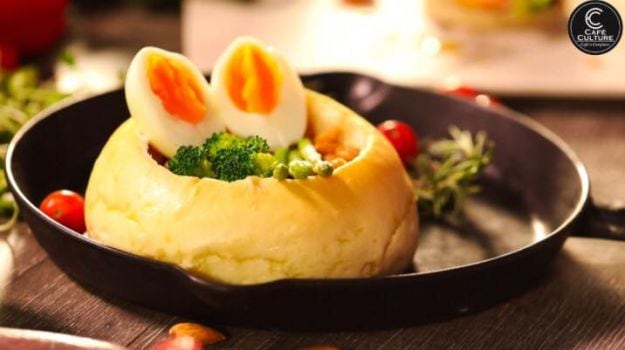 8. Di Ghent Café
Whether you like your eggs poached, fried, scrambled or baked, you get them all in the best possible assortments here. Sample this: '2 runny eggs poached in beer on a muffin'. Interesting, isn't it? Bagels, smoked salmon with cheese, sour cream and chives, sweet and savoury oats, Di Ghent Café gives you all the reasons why you shouldn't miss this very important meal of your day.
Where: Di Ghent Café, Cross Point Mall, DLF Phase 4, Gurugram
Opens at: 9 AM
Cost for two: 1,700 INR
9. The New Town Café
From pancakes, cereals, croissants, pancakes to
idlis, paranthas, utthappams
and
chillas
, The New Town Café in the Park Plaza Hotel Noida has an gorge-worthy array of dishes to tickle your palate and enliven your early mornings.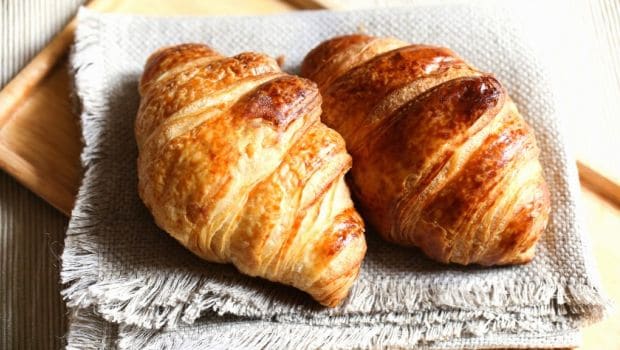 Where: The New Town Café, Park Plaza, Sector 55, Noida
Opens at: 7 AM
Cost for two: 2,500 INR
Now you don't really have a reason to skip your breakfast, do you? Sip. slurp, savour and give your day a bright start.
About Sushmita SenguptaSharing a strong penchant for food, Sushmita loves all things good, cheesy and greasy. Her other favourite pastime activities other than discussing food includes, reading, watching movies and binge-watching TV shows.