Ever opened the refrigerator in the hope of finding something interesting only to be greeted with the same ol' veggies, eggs and a month-old slab of butter? Watched your savoury and sugary expectations die a slow death due the lack of options available? To make the most of available ingredients and whip up delicious food requires a lot of planning ahead. And to do so round the week is even more challenging. However, that doesn't necessarily mean that you decide to live with boring options! Innovation is a huge part of good cooking. And let's admit it, every household has one innovator who is constantly looking for special agents that can help create a flavourful dish. A tasty range of sauces, dips, and similar accompaniments by Veeba can really turn mundane dishes into delightful meals. Here is list of 7 snacks for 7 days of the week that could make every day cooking a fulfilling experience for the whole family.
1. Monday: Carrot and Cucumber Sandwich
Like most of us, we are sure you had a gala time bingeing into decadent foods over the weekend. How about starting the week on a healthy note? Whip yourself a delicious and lip-smacking Carrot and cucumber sandwich. Save yourself the effort of grating the carrot and cucumber and simply spread the delightful Veeba Carrot and Cucumber sandwich spread on the bread slices, add some Paneer and seasonings and there you go. A wholesome and delicious sandwich at your service.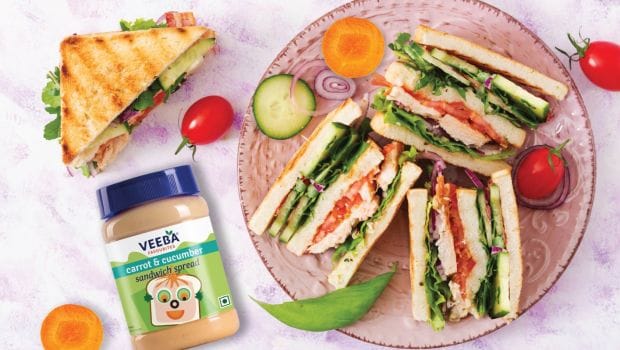 2. Tuesday: Vegetarian Pasta with Pasta SaucePasta lovers raise your hand! Penne, Fusilli, or Macaroni, be it any form, you can hardly ever go wrong with a pasta. Did you know you don't have to wait for your next restaurant outing to have your fill of the Italian delight, and you can easily make it at home. Toss the veggies in Veeba pasta and pizza sauce, add boiled pasta, spruce it up with veggies of your choice; carrots, beans, celery and your pasta is ready.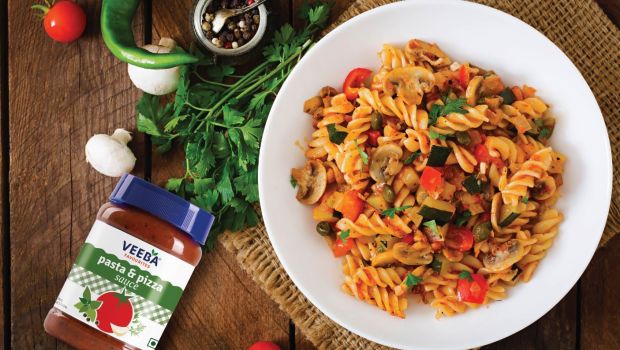 3. Wednesday: Aloo Patty Burgers with Eggless Mayonnaise
Who doesn't love burgers! Tall, savoury and absolutely delightful burgers can turn the worst of days into the happy ones. But one can't be heading to the many burger joints in the town every second day right? How about making the delight, at your home? Get two burger buns, spread some creamy eggless mayonnaise, throw in some crispy aloo patty made of mashed potatoes, chillies and whole lot of eclectic slices. And binge away.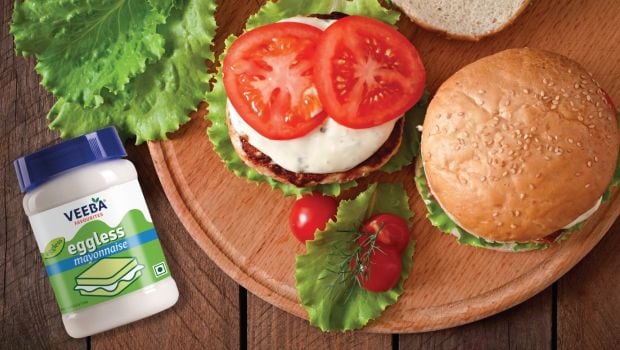 4. Thursday: Home-made corn chaat - With salsa
Whip yourself a healthy and delicious chaat in the comforts of your kitchen. Grab hold of some Corn kernels, diced tomatoes and toss them with some heartwarming masalas and chunky Veeba salsa and munch on through the mid-week blues.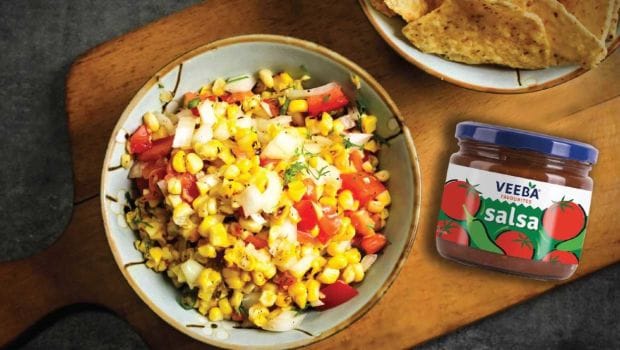 5. Friday: Mexican Rice Bowl with Chipotle South-West Dressing
Thank God it's Friday! How about treating yourself with some Mexican delight? Whip yourself with a delicious and wholesome Mexican Rice Bowl. Take a skillet and sautee some onion and garlic for about 5 minutes. Add red and green pepper, continue to sautee until they soften. Then add some green chilies, boiled black beans, candiced tomato, chilly powder paprika. To this heartwarming mélange of veggies add a dash of Veeba's chipotle southwest dressing and cooked bowl of rice. And let the party begin!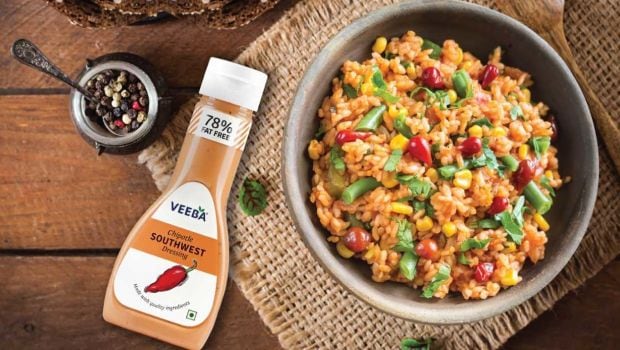 6. Saturday: Left-over roti roll- with Veeba's mint mayo dressing
Got some left-over rotis from last night's dinner? Don't toss it just as yet. You can use them to make some delicious kathi rolls. Spread Veeba's delightful Mint mayonnaise across the roti, add some veggies, cooked chicken chunks (if you want), top it with chaat masala and roll it up. This could be one of the ways you can finally have your little fussy eater finish his-her roti.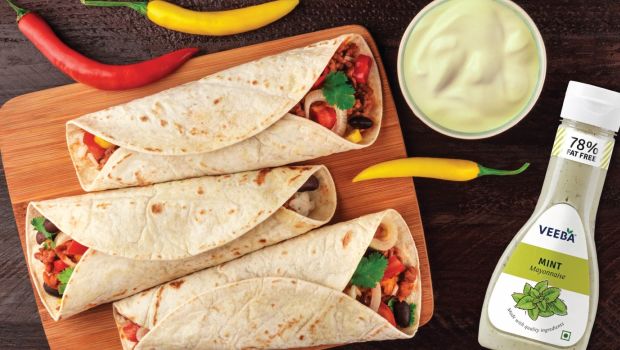 7. Sunday: Oats, chocolate and peanut butter laddoosRoast the oats in a heavy bottomed wok or pan on low flame till it turns light brown. Switch off the flame and add the protein and calcium-rich Veeba peanut butter crunchy and chocolate powder. Mix well with a spatula. Now add the sugar and cinnamon and mix well and start moulding ladoos with the help of your hand. Put the laddoos in the refrigerator. Top them up with a light drizzle of melted chocolate sauce and close the week on a sweet note.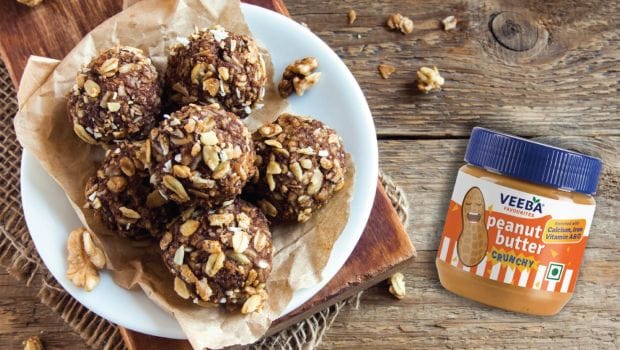 About the brand:
Veeba is a leading sauce and condiment manufacturing company in India. Sourcing the fresh and healthy ingredients for its innovative range of mayonnaise, sauces, spreads, dips and dressings and dressings, Veeba is bringing authentic flavours from across the world in the Indian kitchens. High on taste, quality, and value for money, Veeba is fast emerging to be one of the most loved food brands of India.