Most Indians have very fond memories of the delicious and evergreen
kheer
, made from milk and rice and flavoured with Indian spices and topped with a number of nuts and raisins. The flavour of soft rice boiled in milk along with cardamom powder and cinnamon powder has been branded in our brains as something that defines a special occasion. But, besides being a mood food,
kheer
is also incredibly nutritious, due to the presence of the nuts, particularly
almonds
, pistachios and a festive nut that isn't much talked about --
chironji dana
, or
chirola
.
Chironji seeds are used in a host of Indian desserts including variants of the kheer (also known as payasam) and various different kinds of halwas. Chironji seeds are often used as alternatives to almonds in these sweet dishes. These are also used in Ayurvedic medicines and are harvested from a tree called Buchanania Lanzan, which is a native to the Indian subcontinent. Chironji finds many culinary uses, both in sweet and savoury dishes of India, and is considered as a delicacy. These seeds are often roasted to bring out a unique nutty flavour. However, it's not just the seeds of Buchanania that are used by Indians. Almost all parts of the tree, including its fruits, leaves, gum from the trunk and even the roots find their use in Ayurveda.Also Read: Paneer Ki Kheer- How to Make This Delicious Dessert at Home
Here are some unheard-of health benefits of chironji dana or chirola:
1. Natural Coolant
Chironji must be extensively used in dishes prepared in summers, because it has a cooling effect on the body. These nuts naturally reduce body heat, and keep you cool from the inside. In Ayurvedic medicines, chironji is often added to preparations for treating itching or prickly heat on the skin.
2. Promotes Skin Health
Chironji seeds make excellent face packs, and the oil extracted from these seeds keeps the skin moisturised and helps to remove dark spots and blemishes. Chironji seeds are often ground and mixed with gram flour and curd, honey and lemon, or rose water and multani mitti (fuller's Earth) to make cleansing scrubs. These scrubs protect the skin against infections and prevent acne.
3. Improves Digestion And Regularises Bowel Movement
Chironji seed oil has astringent properties, and can help in regularising bowel movements. It helps in binding stool particles together, and hence, cures diarrhoea. Just a few drops of the oil may be added to your Oral Rehydration Solution, or ORS, and consumed to treat the problem of loose stools. Chironji root extract is believed to be beneficial for treating ulcers that are indicative of stomach troubles.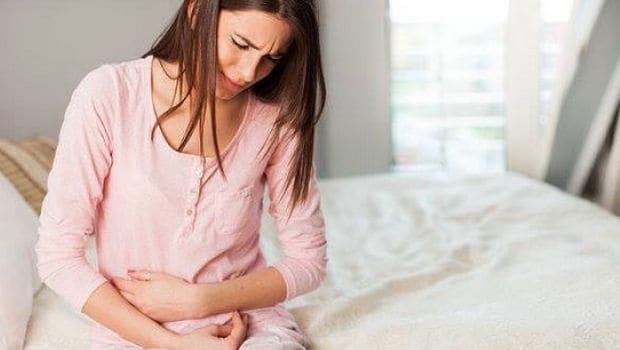 Chironji can be used to improve digestion.
4. Improves Reproductive Health
Chironji is considered as an effective aphrodisiac, and maybe used to improve reproductive health. Chironji may improve vitality and sexual vigour, and is believed to be an effective cure for problems like loss of libido.
5. Clears Nasal Congestion
Chironji may be used to cure to clear nasal congestion and severe cold. One of the ways chironji oil may be used to expel the mucous blocking your nose. Put a few drops in steaming water and inhale the steam.
6. Health Weight Loss
Chironji is low in calories, but extremely rich in protein and dietary fibre, which keeps your hunger pangs at bay, leading to satiety and eliminating the need to eat more often.
Chironji has many essential vitamins and minerals including vitamin C, vitamin B1 and B2, as well as niacin (an organic compound that detoxifies the body and improves brain function). Chironji is also extremely rich in minerals like calcium, iron and phosphorus. So, go ahead and add this beautiful nut in your kheers, halwas and dals.