Disney to Ban Junk Food Ads on Programmes for Kids
IANS , Washington | Updated: September 12, 2012 12:38 IST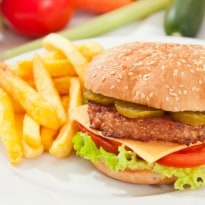 US media and entertainment giant Walt Disney Company has announced it will become the first major media company to ban junk-food advertising on its TV, radio and online programmes that target children.

In an effort to address concerns about entertainment's role in childhood obesity, Disney imposed a strict new set of nutritional standards, which set limits on the number of calories and amount of fat and added sugar for main and side dishes and snacks, reported Xinhua.

The guidelines won't go into effect until 2015 because of existing advertising agreements. Disney is also launching its own "Mickey Check" label for food it deems to be nutritious to help promote certain healthier foods in grocery stores and other retailers.

"We've taken steps across our company to support better choices for families," Disney Chairman and Chief Executive Robert Iger said in a statement Tuesday.

"And now, we're taking the next important step forward by setting new food advertising standards for kids."
The move follows the announcement last week of a plan by New York City to ban the sale of large sodas and other sugary drinks amid increasing concern about childhood obesity in America.

Nearly one-third of US children are overweight or obese, and research shows youth are increasingly being diagnosed with Type 2 diabetes and other chronic diseases related to obesity that were once thought of as only adult conditions. Data has shown junk food ads as one major contributor to the problem.