Fatal Virus in Litchi Kills Seven
NDTV Cooks | Updated: June 12, 2014 10:52 IST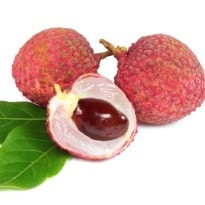 A recent incident in West Bengal's Malda district left everyone alarmed when seven children died due to an unknown virus infection found in litchis. The litchi syndrome is an infection caused due to a virus that has been attacking litchis, just when the much-awaited summer fruit hit the markets. This summer delight has lately been lethal for many when it caused sudden deaths immediately after its consumption. Since there was an abundant production of litchis in Malda this year, its price had trickled down in the past few days which led to rise in its consumption.

The children who died have been reported to be aged between two to four years. They were admitted to the state-run Malda Medical College and Hospital when their health condition began to deteriorate. "From June 3 to June 7, seven children have died. The viral syndrome occurred last in 2012 and can be called rare," M.A. Rashid, hospital's vice principal-cum-superintending officer.

Further scientific probe found that the litchi fruit virus once consumed reaches the brain which results in instant swelling. This rare infection is known to have originated in China, though it has been experienced in some parts of North India during summer months. Scientifically, it is known as encephalopathy. Encephalopathy refers to any type of brain damage or malfunction and can be of many types. It may cause permanent brain injury or even death, while in some cases it may be reversible.

"The parents noticed fever and spells of vomiting which intensified and culminated in convulsions, leading to death in five to six hours. The symptoms were sudden. A team of specialists from the School of Tropical Medicine in Kolkata and a team from Indian Council of Medical Research will visit the area, " Rashid added.
In 2012, a similar spell of encephalopathy killed more than 100 children.

With inputs from IANS