If there's anything that intensely desi that could satisfy our sweet cravings instantly, it has to be one big piece of gulab jamun. Dripping with chashni, this soft milk and chenna-based dessert is actually quite an easy treat to prepare yet a lot of us dread making it at home. Mostly because the balls or dumplings break while frying and nobody really signed up for gulab jamun halwa, right?


Despite doing everything right and following the recipe, why do your gulab jamuns do not turn out the way you intended them too? Why do they not bind, why do they crumble? Is it about the ingredients or is it about the temperature? What is it that you are doing wrong? Isn't it easy to just go to your nearest halwai and get a dozen packed? There are questions aplenty, and we have found the answers too.


(Also Read: Video Of Gulab Jamun Pancakes Goes Viral And Netizens Are Seriously Impressed)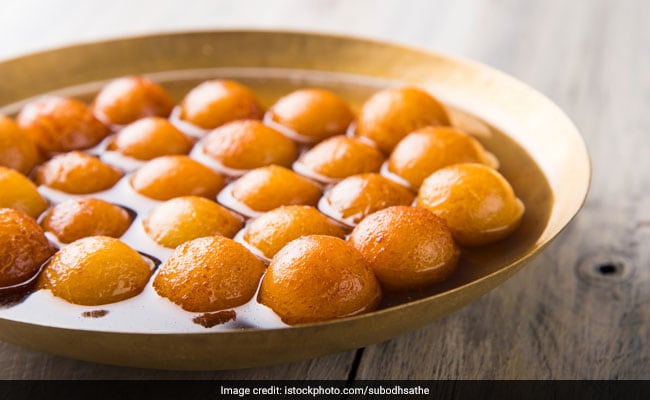 Gulab jamuns are very easy to make at home
Here's How To Ensure Your Gulab Jamuns Do Not Break While Frying:


Michelin Plate Winner, Chef Dayashankar Sharma, tells us some tips that could help prevent the gulab jamuns from breaking. Read on.


1. Frying Temperature: While frying, you need to be very careful about the temperature of ghee. It should be low to medium at first. Increase the temperature gradually as your gulab jamuns start taking the colour. Do not fry the gulab jamuns in high flame.


2. Shaping: Make sure you shape the gulab jamuns well. Round, oval and cylindrical shapes work the best. It is very easy to fry them too. While shaping, make sure there are no cracks or crevices anywhere. Even the tiniest of cracks can amplify while frying and make your gulab jamuns break into pieces.


(Also Read: How To Make Gulab Jamun Without Khoya At Home During Lockdown (Recipe Inside)


3. Making the right dough: Probably the most important thing you have to keep in mind while making Gulab Jamuns is to make a nice binding dough. It should not be too sticky or too dry, else it may break while frying. When you knead the gulab jamun dough, make sure there are any lumps in it. Do not knead it for too long either. As soon as you get a smooth and binding dough, start shaping the gulab jamuns.


Chef Sumit Sethi of Crowne plaza Today New Delhi Okhla divulges some of his secret tips and tricks:


4. Grease Your Palms: You must apply a little bit of melted ghee on your palms while making the jamun balls for the perfect shape.


5. Fix That Dough: "A pinch of arrowroot, corn flour or even baking powder is my go to ingredient while kneading the dough to ensure that the Gulab Jamuns don't disintegrate during frying."


6. Quick Trick For Beginners: Before finalising the dough, just take a part of the dough, fry it in oil and soak it in sugar syrup. This will help you figure out if the dough needs anymore correction. Resting it overnight is also a good idea.


Now, that you have the tips with you, what are you waiting for. Make some gulab jamuns today! Here is a recipe that is sure to impress.