Patrani macchi is a classic Parsi fish delicacy that is extremely popular all over India. It is a fish filet coated in green chutney made with coconut, green chillies, coriander, garlic and mint and steamed in Banana leaves. It is rich in authentic Parsi flavours and represents the Parsi culture through food. This dish is a must-try for fish lovers! Even though the recipe instructs to steam the fish in banana leaves, there are more methods to cook this delicacy. You can steam it in squares of oiled foil, or you can cover it in greaseproof paper.


Also Read: 11 Best South Indian Fish Recipes | Top South Indian Fish Recipes


Now you must be wondering, what kind of fish do you need to make this Parsi delicacy. The best fish for this dish is pomfret, it is full of flavour with an incredibly soft texture. Pomfret makes a flavourful patrani macchi as it absorbs the flavours of the chutney very well. You can take any kind of fish to make this recipe, it should be a salt-water fish as it adds better flavour. You can also use salmon, seabass, halibut or haddock. Ideally, the fish has to be filet.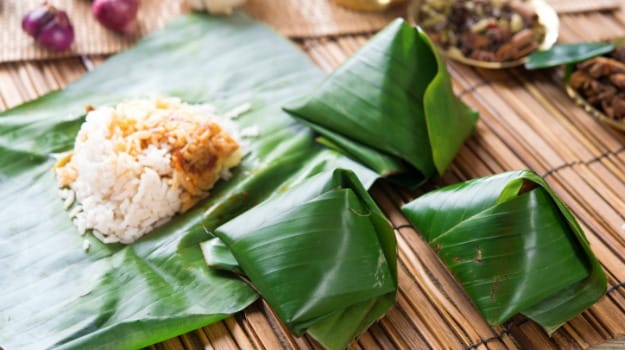 How To Make Patrani Macchi:
Patrani macchi is very easy to make. Banana leaves are important to this recipe as the preparation is what makes it unique. In this recipe, we take pomfret filets. start by marinating the fish in vinegar and salt for 30 minutes. Till the fish marinates, prepare the banana leaves by trimming them and washing them. Prepare a chutney using coriander leaves, coconut, green chillies, cumin seeds, garlic, coriander seeds and curd. Add salt, lemon juice and red chilli powder to the chutney. Coat the fish evenly with the chutney and wrap each piece in banana leaves. Steam the banana leaves wrapped fish in a steamer for 30 minutes, the fish is ready! Serve it in banana leaves for authentic appeal.


Click here for the full recipe of Patrani Macchi.


Try this recipe and tell us how you liked it!