Karva Chauth, a festival of devotion, prayer and love is being celebrated with much excitement in India today. The festival and its traditions center around strengthening the marital bond between a husband and a wife. Women across the country (mostly in North India) observe nirjala vrat (no-food, no-water fast) on this day. The fast is observed to pray for a long life for the husband. Movies may have made this festival popular in recent times but it really is an important tradition deep routed in our culture.
This year, Karva Chauth is being celebrated on 19th October 2016, Wednesday. A puja is performed in the evening, usually in a community gathering, wherein the katha is read out. Alongside this, the puja ki thali is passed around in a circle. It has a sweet, glass of water, a diya, a small idol of the goddess and other puja materials. This year, the muhurat for the puja is between 5:43 pm to 6:59 pm. Once the puja is over, all that is left is to wait for the moon to rise.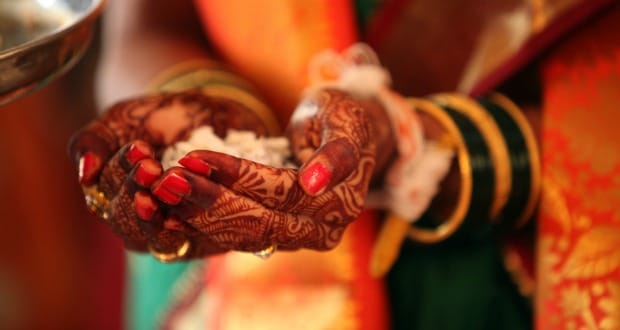 Karva Chauth 2016Women wait eagerly for the moon to rise so that they may see it through a sieve and then be able to break their fast. Unfortunately, like every year, the moon this year too plans to make them wait just a little bit longer. Here are the moonrise timings across the country:
Moonrise time in Delhi - 8:47 pm
Moonrise time in Punjab - 8:49 pm
Moonrise time in Uttar Pradesh - 8:35 pm
Moonrise time in Rajasthan - 8:56 pm
Moonrise time in Mumbai - 9:21 pm
Moonrise time in Himachal Pradesh - 8:43 pm
Moonrise time in Haryana - 8:48 pm
Moonrise time in Bengaluru - 9:09 pm
Moonrise time in Kolkata - 8:11 pm

Happy Karwa Chauth!!