Laws to Prevent Food, Milk Adulteration to be Made Stringent
PTI | Updated: December 15, 2014 19:03 IST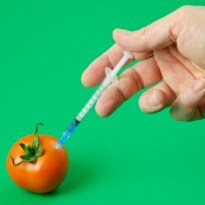 Health Minister J P Nadda informed the Lok Sabha recently that laws to prevent food and milk adulteration will be made more stringent. "We propose to comprehensively review the Food Safety and Standards Act, Rules and Regulations to address the concerns of courts in matters relating to food adulteration and the numerous representation received from food business operators. It is also proposed to revisit the punishment stipulated for milk adulteration and make it more stringent," Nadda said.

Amidst concerns voiced by law-makers over 'slow poison' in the form of food adulteration and unregulated use of pesticides and antibiotics, especially in poultry products, Nadda termed it as a 'serious health hazard' and said that government will strengthen manpower and infrastructure to tackle issues regarding food safety. "Time has come to revisit current laws. Two days ago, we formed a task force. It will give its report in 45 days," he said, adding that a mechanism has to be developed which is continuous so that it could deal with the problem even as new means of adulteration are reported.

He also mentioned that contaminated food items were to be blamed for the growing incidence of non-communicable diseases. Besides this, the poor implementation of the existing Food Safety and Standards Act is also a problem.

P V Midhun Reddy (YSR Cong) and Satyapal Singh (BJP) revealed that almost everything consumed by people from water to milk and food products were contaminated. They expressed concern over the use of oxytocin injection to make cows produce more milk and demanded swift action to curb the menace.
Nadda further reported that 13,571 out of 72,200 food samples analysed in 2013-14 were adulterated and about 10,325 civil and criminal cases were filed. He assured the House that the government was committed to curb this 'serious health hazard'.