Care to mix fashion with trendy food flavours? That's exactly what a new restaurant in South Delhi is offering with its ultra-chic menu that aims to create the perfect balance between trendy food and hi-end fashion.
Called The Runway Project, the restaurant located in Delhi's popular South Delhi mall Select City Walk opens its doors to the public this week.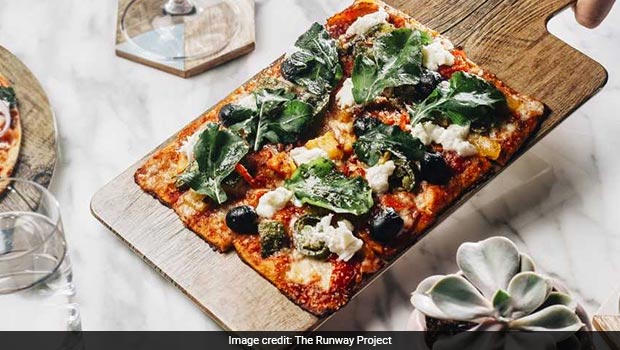 Calabrese Veg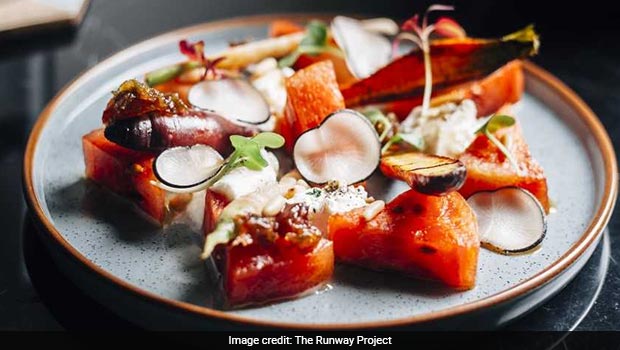 The Runway Incident
The Runway Project is promoted by Gourmet Investments Ltd., the same team that got the very popular London chain Pizza Express into India. Having cracked the code there, the promoters now intend to launch a string of restaurants under The Project Series that offer hyper local dining experiences coupled with great service and standout interiors.
This is the first restaurant under this series in Delhi. The Runway Project and The Market Project at Palladium and Phoenix Marketcity, in Mumbai were opened earlier this year.
The Menu:
The Runway Project has a large menu with a whole lot of interesting play of words that further reinforce the food+fashion theme. Out of Milan, McQueen, The Makeover, Red Carpet and Lust-have, to name a few. We do wish, though, that they had avoided a name such as Casting Couch - doesn't sit well in that long list of clever names.
The menu is designed by celebrity Chef Vicky Ratnani. All the dishes come perfectly plated and certainly display oodles of oomph.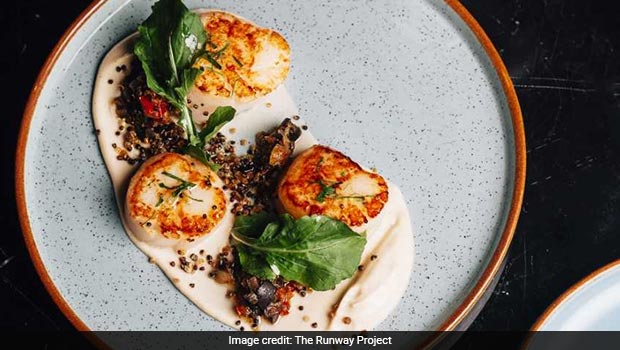 Scallop and Mash
The Décor:
It's the kind of place you want to sit back and relax at after a tiring shopping spree. The restaurant is designed by Ayaz Basrai of the Busride Studio. The ambience spells understated elegance.
Our Recommendation:
Go here if you are looking for small bites that hit the right spots without making you feel over-stuffed. There is a lot on the menu but we would definitely recommend
Size 0 - a watermelon and goat cheese salad and 5th Avenue - avocado and pulled pork toast from the new menu. These came recommended by the restaurant's Culinary Head Chef Jerry S Thomas and didn't disappoint one bit.
The is fresh, clean eating with lots of flavour. Go try it and tell us what you think in the comments section below.