Come winter and
Gujarat
bursts with delicious delicacies, from Papdi to Sonth Gol, Saalam Pak to Adadiyu and so much more. But what makes winters more special for Gujaratis is devouring on a winter special millet called Ponk or Paunk, which is a specialty of Surat. These green delights are used to make amazing warm winter snacks, especially their favourite
limbu-mari ni sev
(lemon and sev). Paunk is made from tender roasted sorghum grains mixed with other ingredients to make a delectable snack. Interestingly, paunk is available only during cold winter months, from November through February.
According to Ms. Pinky Dixt from Soam Restaurant, Mumbai, "Paunk is a jowar millet that is freshly harvested; it is green and dry and is generally roasted to make snacks popular in Surat. You can also find the same in Maharashtra, which is known as Hurda. Hurda is made with onion, garlic chutney, and spices along with these millets and served with Chhaach. Paunk is very tender and is lightly roasted to make yummy snacks in order to welcome winters." Paunk is ideally not allowed to grow fully and as a result it remains soft. It is roasted under ashes, husked and eaten raw.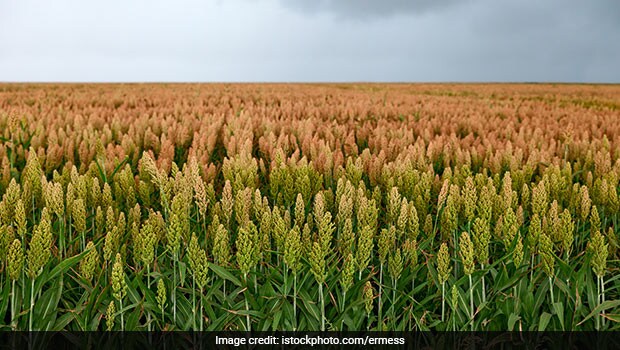 Paunk is a jowar millet that is freshly harvestedApart from being served with chutney and sev, vadas are made using paunk that are gorged on along with hot cup of tea for breakfast. Paunk can not only be added to salads, pulao and samosas, but also makes for a great ingredient for kheer, bhel puri, patties and other snacks.
The process of cleaning paunk after harvesting
After harvesting the paunk, the farmers ensure that the grains are clean after removing husk and residue on the millet. Once these are clean, they are beaten in pillow covers to separate the paunk seeds, which are again cleaned properly and given the final polish and sold off.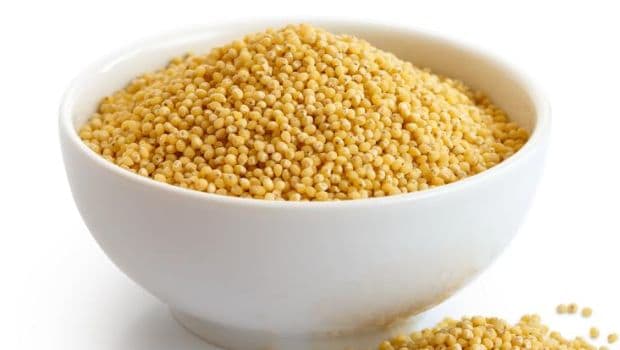 The simplest snack recipe made with paunk is Gujarat's favourite limbu mari ni sev​How to store paunk?
Paunk is available during winters, but you can definitely enjoy it for longer if it is stored well. So, all you need to do is to buy paunk in large quantities and store the fresh stock in zip pouches or vegetable bags and keep them in the freezer. This can be stored for about two to three months.
The simplest snack recipe made with paunk is Gujarat's favourite limbu mari ni sev. It is very easy to make. Take a bowlful of paunk and add two teaspoons of lemon juice, now add half a teaspoon of red chilli powder (optional) and salt to taste and top it with sev. You can easily create your own renditions and enjoy it with a cup of tea in the evening. If you wish to make the Maharashtrian specialty Hurda, you can add chopped tomatoes, onions, garlic chutney or imli (tamarind) chutney, with lemon juice and chaat masala topped with sev and fresh coriander leaves. Don't forget to roast the paunk!
If you haven't tried paunk, it is the perfect time to get your hands on it and enjoy it as a winter snack.