PepsiCo Launches New Mini Cans & Emoji Campaign
PTI | Updated: March 21, 2016 11:30 IST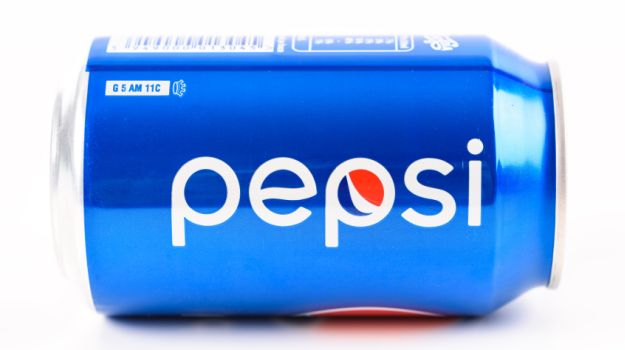 Looking to boost volumes with the onset of summer, beverages and snacks major PespsiCo India today launched a new mini can version of its Pepsi soft drinks brand targeting 'aspirational class' consumers.

Besides, PepsiCo has also introduced its global #PepsiMoji campaign here this season which reflects moods and emotions on Pepsi cans and PET bottles, to tap young generations who are major smartphone users.

"It is very attractively priced and cans have a very good aspirational value in India. So we really expect this price point would bring a good...we really have a lot of hope from this launch," said PepsiCo India Vice President, Beverage Category Vipul Prakash.

The new Pepsi 150 ml mini can has been priced at Rs 15 and will be available in top 40 cities in India. For India, the company has developed 38 PepsiMoji signs, including eight designs reflecting traditionally turban man to quintessential lunch dabba and popular snacks like dosas and
samosas, to musical instrument tabla and celebrities like Virat Kohli and Ranbir Kapoor.
"Emojis have always been expressions of moods and emotions, now Pepsi can be used to express what you are feeling! This campaign is sure to excite our consumers this summer, and make them reach out to grab their Pepsi," said Prakash.

Emojis are used as ideograms and smileys in electronic messages and Web pages.

"Last year PepsiCo had launched it in Canada, Thailand and some Middle East market and this year the company is launching in major global markets," he said.

The company has also plans to launch vending machine based on emoji signs and soon one would come at T3 terminal here. Presently, returnable glass bottles (RGB) and can consist 30 per cent of PepsiCo sales in India and rest 70 per cent are through PET (polyethylene terephthalate) bottles. However, the company is expecting sales of cans which are still in single digit to grow.

"Cans are very small right now and they would become bigger. But we believe that by giving relevant pack at a relevant price, we can actually accelerate it" Prakash said adding that cans sales would grow as per capita income is growing.

However, over the time frame, Prakash said: "It would hit the double digit, whether in 3 year or 5 years, I do not know. There are many other factors which would come in as can manufacturers are setting their factories in India and that would lower down the price. Will it grow? Of course. Will it increase? Of course. But how much I do not know."

(This story has not been edited by NDTV staff and is auto-generated from a syndicated feed.)