Snacks Recipes- It's 3 pm and you're craving for food. Now what? Skip the deep-fried potato chips stashed away in your kitchen cupboard, and reach for a healthy snack instead. Nutritionist and Weight Management Expert, Gargi Sharma says, "Snacking prevents you from overeating later in the day, and actually boosts your metabolism which in turn, triggers weight loss and keeps your energy levels high. It is also an effective way to add extra nutrients in the diet which are usually missing from our daily food intake". Eat something that won't sabotage your weight-loss plans, especially if you still want to fit into your favourite pair of denims. Grab a whole grain cracker and dig into some guacamole packed with nutrients, or slather an apple with mouth-watering peanut butter. You can even spruce up a bowl of oatmeal with dark chocolate and berries… Umm, yum!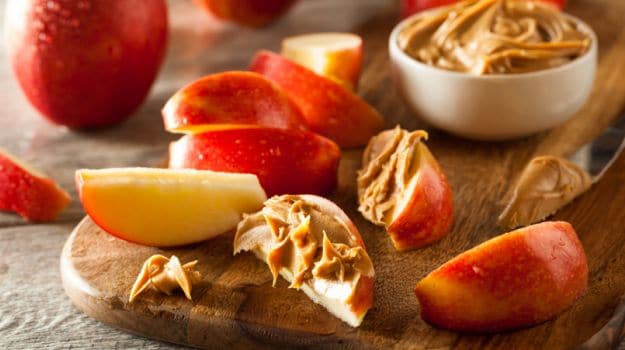 Snack Smart: 5 Simple Tips and Tricks To Eat Healthy

To avoid scarfing down an entire plate of nachos or a pint of chocolate chip ice cream before calling it a night, we give you the ultimate cheat sheet.

1. Rule number one for sticking to healthy snacks? Do not get bored. Our ideas all fit the grade in terms of nutrition, but they're a lot more creative than—snooze—a handful of almonds.

2. "The frequency of meals is very important since it maintains your metabolism and facilitates easy digestion. Snack every 2-3 hours in order to keep your metabolic rate stable," says Nutritionist Anshul Jaibharat.

3. Combine protein with carbohydrates, such as almonds with oranges. Carbs provide both your body and brain with energy, plus protein-packed foods help keep you full because they take more time to break down in the body.

4. Do NOT munch mindlessly. Studies show that snacking and multitasking is a surefire way to pack on some pounds. If you eat without any distractions, including the TV on full blast, you tend to feel more satisfied and actually eat lesser the rest of the day.

5.Healthy eating requires planning. Working over 8 hours a day can make it difficult to snack healthy unless you plan ahead. Because let's face it, first hunger strikes and then the guilt kicks in. Every Sunday, prepare for the week ahead. Perhaps make a batch of muffins or granola bars if you have some extra time on your hands.

Now who's hungry? Here's a list of our 13 best healthy snacks recipes that are nothing short of spectacular! We promise, you won't be disappointed.
Why give up on muffins when you can now make them the healthy way? This recipe uses wheat bran cereal, whole wheat flour, low fat milk and brown sugar for the batter. And the best part? It substitutes the fat with freshly made apple sauce.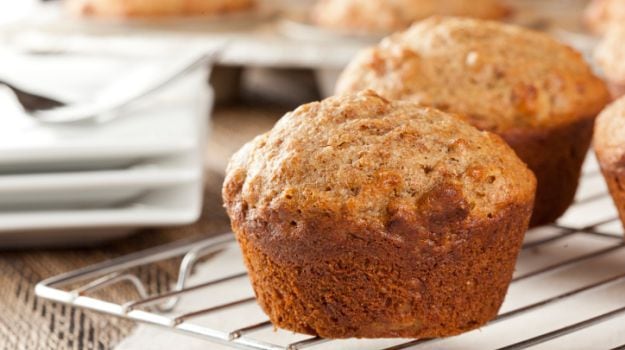 Delicious muffins made the healthy way with wheat bran, milk and apple sauce.
Dinner's at 8, but you just can't wait? We're here to help! Finish off some charred broccoli and a handful of fresh sprouts with a sweet and tangy olive oil dressing. Toss it up with some beans, potatoes and you're good to go.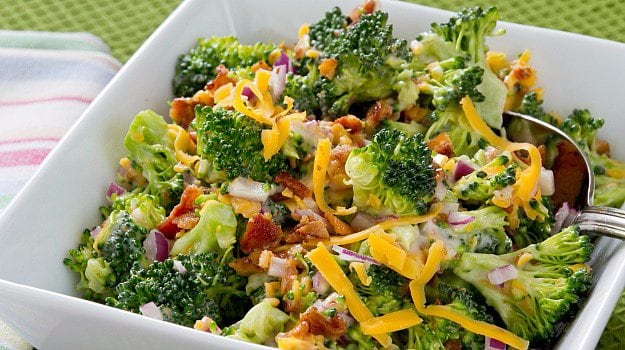 Roasted/charred broccoli is tossed in with lentil, beans, potatoes and methi sprouts, sprinkled with a delicious mix of dressing.
We've got yet another great surprise for your calorie-conscious friends! Make steamed idlis with some roasted oats, grated carrots, chopped chillies and fresh coriander. A recipe that's sure to draw recipe requests.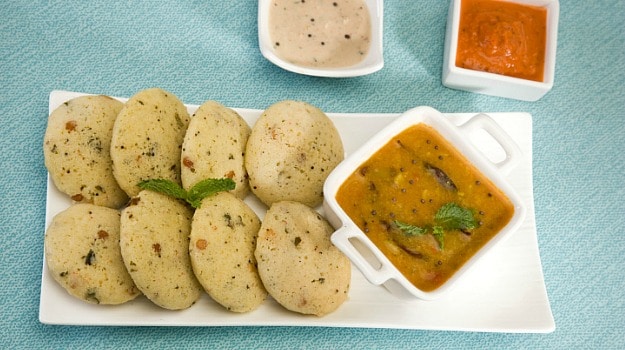 Low on carbs and healthy idlis made with oats and grated carrots. Ideal for those who are calorie conscious.
All you have to do is toss up some kidney beans, chickpeas and green beans, and drizzle with a light dressing of olive oil, chaat masala and lemon juice.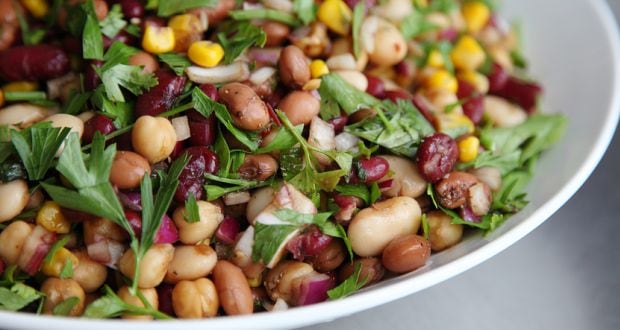 Three Bean Chaat
Wondering how to keep your hand out of the cookie jar? You don't need to! This healthy recipe is your new best friend. Crunchy, crumbly and calcium-rich, these cookies will leave your family reaching for another.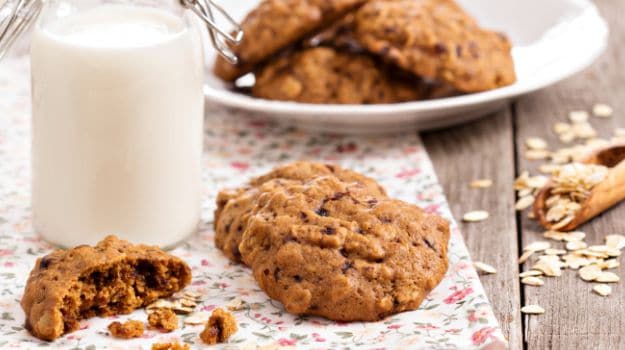 Let your family enjoy cookies the guilt free way.
Low on fat and surprisingly healthy, dig into this snack made with the goodness of millets and ragi. You can even add half a cup of roasted peanuts and finish with a generous squeeze of lime.
Prepare this mixed millet bhel puri at home with a generous squeeze of lime.
Our favourite go-to snack! A beautiful energy bar made with walnuts, oats, raisins, cardamom and sweetened with honey and brown sugar. High on fiber and protein, this recipe is a must try.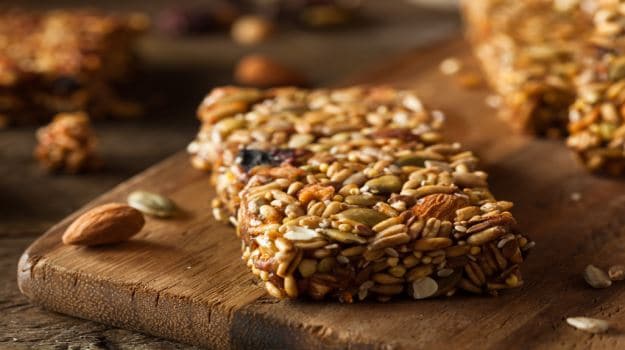 A beautiful bar of nuts, oats, honey and butter.
Corn spruced up with tangy chutney, chopped onions lemon juice and a handful of fresh coriander. A scrumptious evening snack even your guests will love!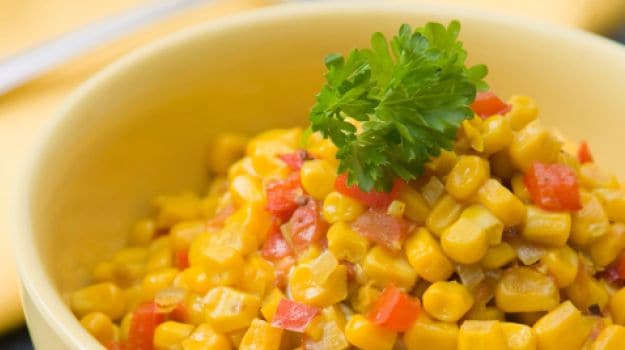 A chunky chaat with corn, potatoes, sev and onions mingled in a tangy chutney.
Cook up a storm with this healthy jowar medley filled with vegetables and packed with flavor. Enjoy a light snack, the guilt free way! All you have to do is take a cup of jowar seeds and mix them up with ginger, corn, zucchini, pepper plus a dash of salt and pepper.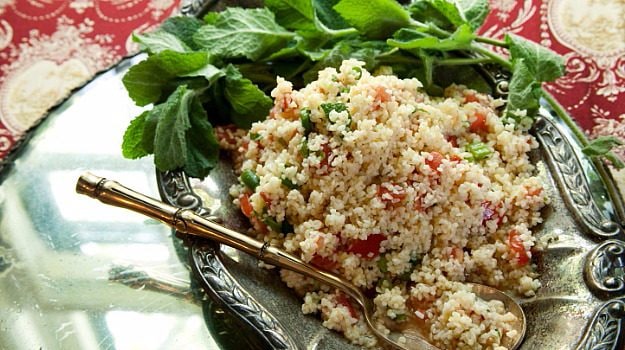 A medley of all things healthy and tasty!
This delicious recipe makes for a great snack any time of the day! A bread winner, indeed. Low on carbs and packed with nutrients, our delectable banana and oat bread replaces all that is bad for you with all that's good.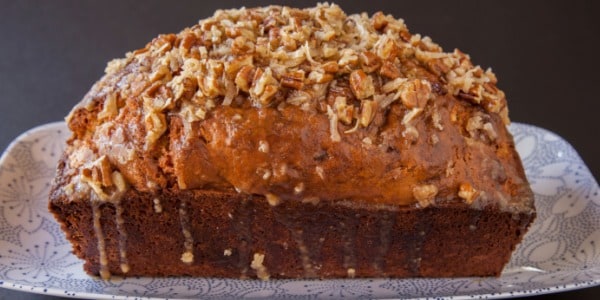 A great recipe to cook at home filled with the goodness of oats!
Bringing a healthy spin to the much-loved apple crumble, this recipe uses jowar to create a delightful sweet treat. Few ingredients and less than an hour to create a delightful, healthy snack.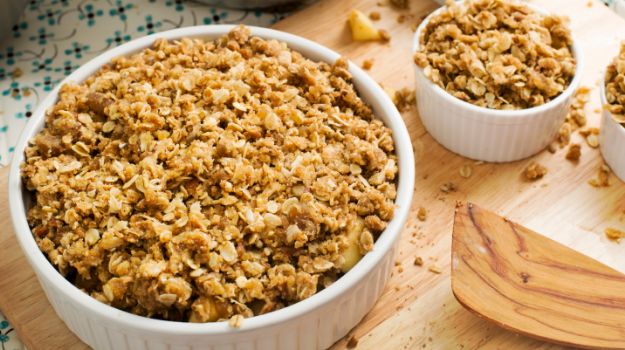 This recipe of idli involves soybean along with rice and urad dal- which makes the whole recipe enriched with good protein.


A low fat, easy and healthy snack with the goodness of millets and ragi. Prepare this mixed millet bhel puri at home with a generous squeeze of lime and enjoy.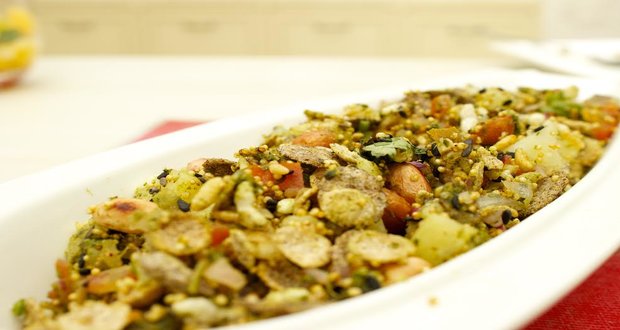 Try these simply and healthy recipes at home, and let us know your experience in the comments section below.