If you are even remotely aware of Indian cooking, you must be aware of Rajasthan's rich and glorious contribution to it. From savoury curries, to pickles and innovative and ingenious sweetmeats like Mirchi Ka Halwa, Rajasthan deserves a special mention not just for its sumptuous preparations, but also how the evolution of its cuisine was not stymied by its limited resources. Dishes that came out of this arid region made the most of what nature gave to them. The dry plains of Rajasthan aren't the best suited for cultivating many vegetables and fruits, however what the region is blessed with in abundance are pulses and spices. Which explains why most of their vegetarian fare is based on lentils to a large extent. One such novel dish is made using a 'Gatta'. Gatte are gram flour (besan) dumplings, packed with dry masalas, steamed and then cut into small bite sized pieces. These Gattas are then cooked in variety of dishes.

Renowned Food Historian KT Achaya in his book ' A Historical dictionary of Indian Food' writes about Rajasthan's love for pulse based savouries, "Mung and besan flour are the basis of numerous crisp fried savouries like the mangodi, gatti, and papadi sometimes methi incorporated. " Further in the book he writes, "many vegetables are sun dried for year round use as gattey", traditionally, women of Rajasthan would make these gattas in advance, store them for further use in the future.
Here are some Gatta specialities from Rajasthan you must try now.
Gatte ki sabzi
The sumptuous curry Prepared with Gram Flour dumplings, is a staple in every Rajasthani Thali across the country. There are multiple variations of the curry, some prepare them in a rich yogurt based curry and also add mawa to the gravy. Like any Rajasthani curry, Gatte ki sabzi is high on spice and bursting with aromatic flavor. Gatte ki sabzi is also known as Gatte ka saag and is enjoyed best with piping hot Bajre ki roti or any Indian flatbread.

Gatte ka Pulav
Also known as Gatte ki Khichi or Ram pulav, this is a delicious rice preparation made with gatte and spiced basmati rice. The beasan dumplings are first boiled in water and then deep fried. The fried gattas are then added to the Pulav along with spices like cinnamon, cardamom and turmeric. Some preparations also add veggies like peas and carrots to the Pulav. Gattte Ka Pulav goes best with the tangy and sour Marwari Kadhi or pickle.

Gatte Ka Achaar
Made with unripe mangoes, mustard oil, heeng, methi, saunf, ajwain, salt red chilly and of course Rajasathan's novelty Gatte, Gatte ka achaar is packed with flavours and heart-melting masalas - just as you would expect of any pickle. Gatte ka achaar is best enjoyed with parathas, theplas and s a perfect side to all traditional Rajasthani curry preparations.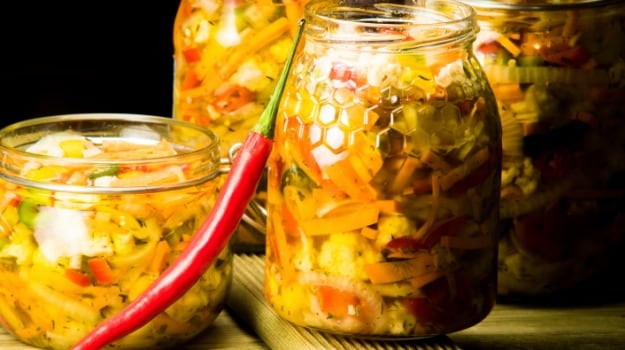 Gatte ki kadhi
Love your plate of Kadhi Chawal? Then you would love this version with the Gatta too. Rajasthani Gatte Ki Kadhi is a soothing yogurt based gravy packed with eclectic spices and the quintessential sour tinge that comes with a Kadhi. Instead of the onion pakodas, they add the fried besan flour dumplings and enjoy it as one of their main dishes along with rice or Bajra roti.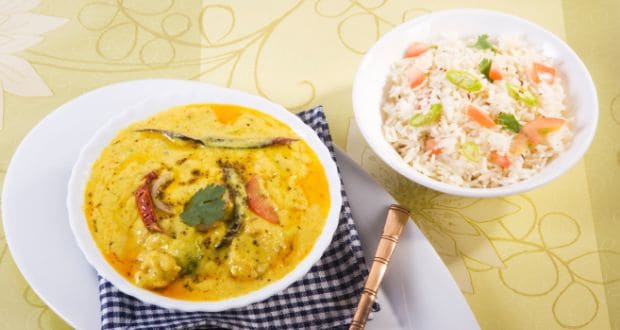 And if you too think that making Gatte ki Curry is a tedious process, then watch this video and learn how to ace this dish in just a few minutes. Experiment with your own choice of masalas and the consistency of the gravy and have yourself a blissfully flavourful meal.
About Sushmita SenguptaSharing a strong penchant for food, Sushmita loves all things good, cheesy and greasy. Her other favourite pastime activities other than discussing food includes, reading, watching movies and binge-watching TV shows.