Soon, powdered alcohol to give you a high!
IANS , New York | Updated: May 27, 2014 16:28 IST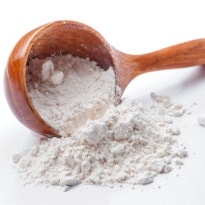 Find carrying wine or vodka bottles troublesome? This is what you need, just sprinkle the powder over food or mix it with plain water or juice and get a high!

The US Alcohol and Tobacco Tax and Trade Bureau has approved the sale of powdered alcohol in tiny pouches. Named Palcohol, it could be available as early as this fall.

"Palcohol is a great convenience for the people on the go. One package weighs about an ounce and is small enough to fit into any pocket," said its Phoenix-based developer Mark Phillips on his website.

The firm proposes two formulas - V (made from vodka) and R (a rum-based powder). Consumers would also be able to buy powdered versions of popular cocktails such as the mojito, the lemon drop and "powderita", a powdered margarita.

According to the website, "Palcohol can be transported in your luggage without the fear of bottles breaking. In any situation where weight and breakage is an issue, Palcohol provides the answer."

However, another source says that a representative for the US Alcohol and Tobacco Tax and Trade Bureau has claimed that the approvals were issued in error. In the latest, Palcohol will be resubmitting the labels for approval soon.

A section of the society has criticized the move as the product seems likely to raise a large number of legal issues and controversies.