If you are one of those people who love cooking, you will know how important herbs are. A dash of fresh or dried herbs can transform a dish completely. Considering we buy these herbs in bulk, it is important to store them correctly as you don't want them to lose the flavour or colour. In order to keep both fresh and dried herbs safe from turning old and weary, it is important for you to isolate them from water completely unless you need to use them while you cook. Did you know, herbs can stay fresh for more than 20 days if stored properly and not just in your usual plastic zip bags? If this has got you thinking, we tell you best ways to store both fresh and dried herbs.
Storing Fresh Herbs
Commonly used fresh herbs include cilantro or coriander, parsley, basil, mint, chives, thyme and celery. If you are buying a big bunch of these herbs then do not immediately assume that they need to be stored in the refrigerator. You will end up getting limp and soggy leaves which will only make you want to throw them away. It is not only food wastage but also a waste of your money.
Fresh herbs easily go bad due to a number of factors, some of them include:
Too much moisture: Excess moisture can make fresh herbs limp and wilted.
Exposure to too much light: Herbs like parsley, basil and mint can become yellow in colour if there is too much exposure to bright light.
Excess oxygen and sometimes very cold temperatures can also turn fresh herbs brown in colour.
(Also read: Fresh Herbs or Dried Herbs: Which One Would You Pick?)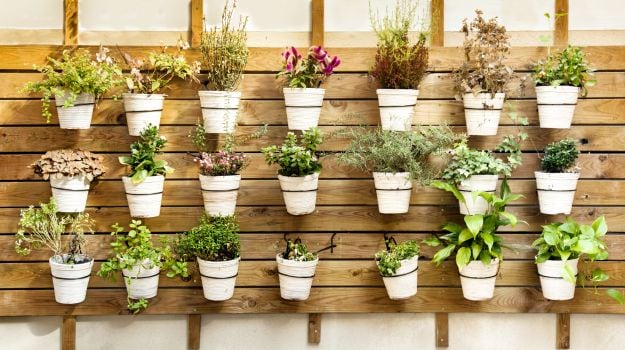 Commonly used fresh herbs include cilantro or coriander, parsley, basil, mint, chives, thyme and celeryIt is imperative to find a middle place among these four factors- moisture, light, oxygen and temperature - to increase the lifespan of these herbs. Here's what you need to do:
Note: Make sure you wash all the fresh herbs thoroughly before using. Rinse the whole bunch under cold water and dry them well. So the next time you take them out, they are ready to use.
Always wash herbs with cold water and dry them properly to ensure there is no moisture lingering that could easily lead to decay and automatically reduce the lifespan of the herbs. All you need to do is once you have washed them properly, spread them out on a paper towel and pat them dry completely.
Soft herbs like parsley, cilantro, basil and mint should be carefully stored; first you would need to snip the base of the stem and remove all the discoloured parts of the herb. Transfer them to a jar with about an inch of water filled in the bottom. Seal the jar with the lid and store in the refrigerator. Don't forget to change the water every day. This process will help the herbs retain moisture in the dry environment. A jar with fresh basil should be kept in room temperature as it may turn black if refrigerated.
Hard herbs like rosemary, thyme and chives should be wrapped loosely in a damp paper towel. Store the bundle in an airtight container or zip-lock plastic bags. The paper towel will keep the herbs moist enough so they don't dry out and the bags or container keep the oxygen out.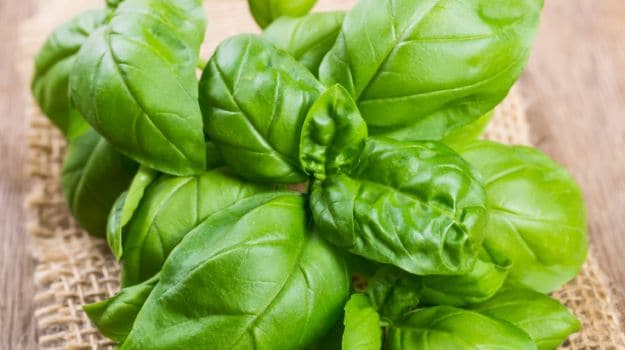 Make sure you wash all the fresh herbs thoroughly before using​
Storing Dried Herbs
Dried herbs go through the process of cleaning, drying, heating and other processes, as a result of which they already lose some part of the strong flavour and aroma by the time you pick the bottle from the supermarket. You don't want to lose out on the flavours anymore, certainly not because of poor storage. The main culprits behind degradation of dried herbs are the same factors, so if you wish to increase their shelf life, you may want to follow the following tips.
Whole herbs generally last longer. Store them as it is and grind them as needed. You will get fresher and stronger flavours this way.
Make sure your dried herbs are completely devoid of any moisture. A good way of checking for any moisture is to rub a bit of these herbs in between your fingers. If the herbs crumble easily, they have dried out.
Store these herbs in an airtight black coloured or dark container so that the exposure to the oxygen does not spoil them. Avoid using plastic containers as it may leach chemicals in to your herbs; instead use glass bottles.
Keep these jars away from sunlight; instead store them in a dark and dry place. Sunlight may ruin the potency of the herbs.
To extend their life, you must store them in cool and dry place. Do not keep the containers near your stove.
Go ahead and store your herbs without the fear of throwing away the wilted, tasteless ones anymore!