The Selfie Spoon: Eat Your Cake and Capture it Too!
PTI | Updated: July 14, 2017 10:38 IST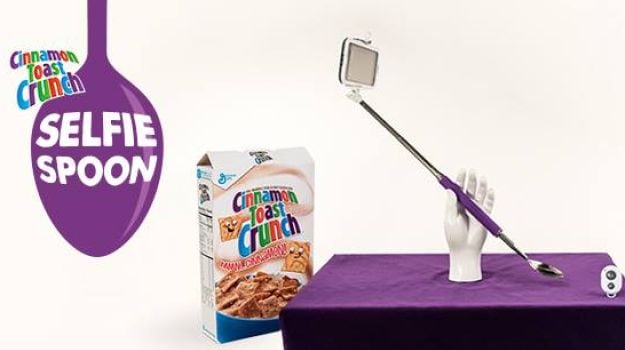 Photo Credit: Facebook/Cinnamon Toast Crunch

Selfie hats, selfie shoes and now there's a selfie spoon!

For all budding food photographers and those who simply like to be clicked, here's some good news. The latest gadget that has got everyone excited is the 'Selfie Spoon'. It is a selfie stick with a spoon at the end that extends up to 30 inches (76.2 cm) so people can take photos of themselves while eating.

Created by the General Mills brand Cinnamon Toast Crunch, the 'Selfie Spoon' takes food photography to whole new level. This new spin on the selfie stick solves the problem of "choosing between eating and posting" a selfie, claims their advertisement. You can place your phone on one end while you eat with the spoon.

(10 Fun Products Every Kitchen Needs)
To use the selfie spoon, users have to turn on the Bluetooth feature on their smartphones. There is a button that takes photos on Android phones, and a separate one that takes photos on iOS devices. We're not surprised to see how internet denizens are already having fun with this new toy. The selfie stick can be ordered on the company's website which they deliver with shipping charges.