Think Tank: Age of 'Cheap Rice' From Asia is Over
Associated Press | Updated: August 16, 2013 12:06 IST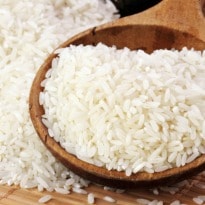 The decades-long era of "cheap rice" when technological advances drove down prices of Asia's staple food may be over, but that could be good news for farm laborers, a British development think tank says.

While the rising cost of rice will hurt poor urban consumers, particularly in parts of Africa that import rice from Asia, increasing wages could help yank many Asian agricultural workers out of poverty.

"Millions of agricultural laborers stand to gain from higher wages, with potentially huge benefits for poverty reduction. But many poor households will also face higher food bills - and countries in Africa will face higher food import costs," said Kevin Watkins, director of the London-based Overseas Development Institute.

A report by the institute being released Thursday says rice prices fell from the early 1970s to the early 2000s due to improved use of seeds, fertilizer and irrigation. But prices began to rise in 2002, and never returned to previous levels after they spiked during the global food crisis of 2007-08, when rice prices on world markets tripled.

In early 2013, rice prices topped $550 per metric ton, double the level in 2000.

The report attributes the price increase to rising production costs: higher wages for laborers, more costly fuel and fertilizer, and increased stockpiling of rice by nations such as China, India and Thailand.

The amount of rice that is stored rather going to market has increased from a world total of 75 million metric tons in 2006-07, to 105 million metric tons by 2011-12, according to U.S. Department of Agriculture estimates. India imposed tight restrictions on rice exports from late 2007 to 2011, and government-run program in Thailand to buy rice from farmers, has diverted grains that would have been exported to public stores. China, meanwhile, has in the past two years begun to substantial imports from a leading exporter, Vietnam.

According to 2008 figures cited by the institute, some 1.3 billion of Asia's poor depend on rural labor for their livelihoods. But in parts of the continent, labor shortages may now be emerging, as urbanization and the growth of manufacturing industry, particularly in China, have tempted rural workers away from the land.

Rural wages for Indian farm laborers have risen by around a third in the last five years, it says.

As the price of rice in Asia rises, parts of Latin America and Africa could capitalize by producing it both for domestic consumption and to help meet global demand. Humid, coastal West Africa has a high potential for rice production, the report says.