Rice flour, also called rice powder, is a form of flour made from finely milled rice. During the milling process, grinding flour is one way to make use of any damaged or broken grains which can't be used as they are. Production of this flour may include both white or brown rice grains and it can be used for all kinds of baked goods.
Rice flour and rice starch are two different things. Rice starch is produced by steeping rice in Iye. Rice flour, on the other hand, is the ground version of the rice itself, as mentioned above. Rice flour is a staple food in Southeast Asia, Japan and India.
Health Benefits of Rice Flour
Did you know that rice flour is full of health benefits? That is right, it is high in protein and vitamins (note that flour from brown rice contains a higher level of B vitamins). The primary difference between brown and white rice is the husk. During milling, the removal of the husk produces white rice. However, the husk of brown rice is left intact, making it more nutritious and a good selection when considering fiber, vitamins and nutrients such as calcium and zinc.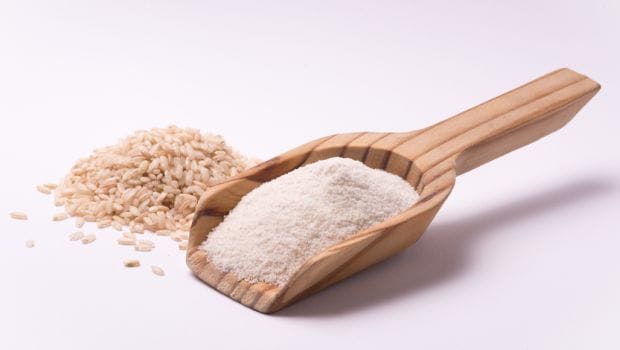 The best thing about rice flour is that it is easily available and is inexpensive. It has all the qualities of wheat flour that we are so used to. It binds well, tastes good and is so easy to use. In terms of nutritional content, rice flour isn't very short of wheat flour. It is just slightly higher in calorie content.
Between both brown rice and white rice flour, I prefer to use brown rice flour and mill the flour in my exclusively 100% gluten free kitchen. Remember milling the flour is a process that should be done in an exclusive facility otherwise it will be full of cross contamination.
How to cook with Rice Flour
Rice flour makes excellent pasta, cookies and cakes. It also makes excellent rotis. No, it's true. Gluten free fresh pasta is the best thing to make. It is so easy and requires very few ingredients.Recipe Gluten Free Fresh Pasta: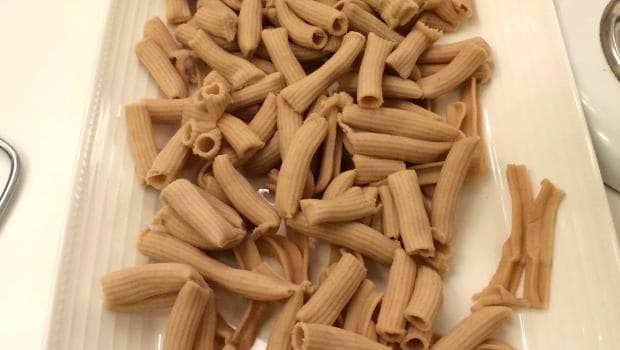 Ingredients:
1 1/2 cup Brown Rice Flour
1/2 cup Potato Starch
2 tsp Xanthum Gum
1tsp Salt
4 Eggs
Method:
- Whisk the brown rice flour, potato starch, xanthum gum and salt.- Whisk the eggs in a bowl. It's always better to do this in a separate bowl than putting eggs straight into a mixer to avoid bad eggs. This also makes the dough more airy.
- In a free standing mixer, blend the flour mixture and eggs. Remember gluten free flour should not be mixed with a dough hook as it lacks the protein and can become too stiff.
This process can be done by hand too, like a roti atta.- Make small balls out of the dough. At this point you might need to add oil as the liquid could be less from the eggs at times.- How do you make the pasta out of these balls? You could either use pasta making machines or simply roll the pasta dough balls and make thin strips.- Boil the pasta with water and salt. Use the same day.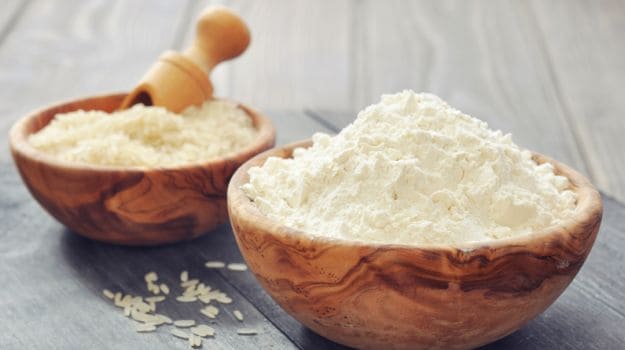 Recipe: Gluten Free Cheesy Hearts
Ingredients:
100gms Cheddar Cheese (grated finely)
50gms Brown Rice Flour
1/4tsp Baking Powder
1tbsp Chia Seeds soaked in water till they bloom
Method:- Preheat the oven to 200 degree C.- Place on the ingredients in a bowl and use your hands to bind them into a dough.- Flatten the dough between two cling films and place in the refrigerator for 15-20 minutes.- Remove the dough from the refrigerator and immediately cut with a metal cookie cutter.- Prepare baking sheet and place them on it. Bake for 10-12 minutes.