When it comes to house parties and get-togethers, we all look forward to having some good time over some delectable food and drinks. If you happen to be the host, the responsibility lies on your head to prepare a lavish spread for guests coming at your place. Well, fret not! We've got you covered with an easy-to-make yet quick party starter that is sure to impress all your guests, be it adults or kids. We're talking about Bruschetta! This Italian delight is an antipasto that consists of grilled bread, which is rubbed with garlic and topped with salt, olive oil, tomatoes, cheese or other vegetables.


(Also Read: How to Grow Cherry Tomatoes at Home)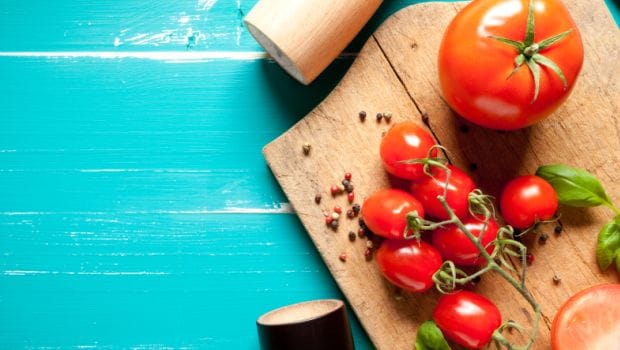 You can now ace the art of making bruschetta at home that is both delectable and healthy. Just bring together a few basic kitchen ingredients and follow the steps mentioned below to make this stellar party recipe. Bruschettas serve as a perfect finger food and can be munched on without creating any mess. Pair them with cocktails and mocktails of your choice and you're good to go. Here we tell you how to make classic bruschetta with tomato and basil topping. These tangy yet garlicky delights are perfect for those who love Italian food and just can't have their meals without garlic. The crispy base of the bread complements well with the tangy flavour of the topping.

How To Make Bruschettas At Home:

Ingredients Required:

Cherry Tomatoes - 8-10 (sliced in half)
Basil - 1/4 cup diced
Black pepper - 1/4 tsp
Garlic Cloves - 4 minced
Parmesan Cheese - 2 tbsp grated
Salt - 1/4 tsp
Bread Slices - Sliced and toasted

Method:

To begin with, take a bowl and mix together all the ingredients in it. Toss well in a bowl and keep the bowl in the refrigerator for around 15 minutes to cool it down.
Next, take out the topping mixture from the refrigerator and place it on top of the sliced and toasted bread. Spread it evenly and sprinkle little black pepper powder on the top. Serve them with drinks.

Note: Make sure that you start preparing these bruschettas just 15 minutes before your guests are about to arrive as the tomato topping may make the bread soggy, if it stays on it for long.

Now, that we have given you a step-by-step recipe to make classic bruschetta, serve them as the first thing to your guests and bag their compliments like never before. Let us know how it worked for you in the comments section below. Happy Cooking!
About Deeksha SarinAn eccentric foodie and a die-hard falooda lover, Deeksha loves riding scooty in search of good street food! A piping hot cup of adrak wali chai can make her day bright and shiny!