This vegetable farm uses seawater and almost no pesticides
IANS , Sydney | Updated: May 22, 2014 18:04 IST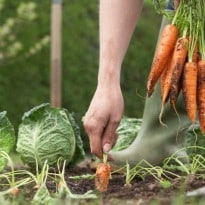 Ever heard of a farm that uses seawater and almost no pesticides to grow vegetables? That is an initiative being taken in Australia to minimise the use of water and energy in a way that can lower costs to a great extent.

At the Spencer Gulf, near Port Augusta in South Australia, Sundrop Farms is turning sunlight and seawater into fresh water and food inside greenhouses. Philipp Saumweber an Harvard University MBA, came up with Sundrop Farms - a concept to turn sunlight and seawater ("Sundrops") into clean food, water and energy.

The idea was to address growing energy and water needs and damage to environment due to reckless use of pesticides and fertilisers, said a report that appeared in The Conversation.

It harnesses the sun's energy to produce heat that is then used to desalinate seawater and supply freshwater to a greenhouse. The greenhouse is powered with a linked concentrated solar power plant. It relies on the sunlight to warm the greenhouse.

"The food produced here is clean, and the use of pesticides is kept minimal as the sterilised airflow reduces pest invasion," Saumweber was quoted as saying. Sundrop Farms now has a 0.2 hectare greenhouse area, producing 150 tonnes of tomatoes, cucumbers and capsicums a year.