Eating a heart-healthy diet that has the right amount of fat and number of calories is an important part of taking care of your heart and some foods with their ideal nutrient profiles are particularly beneficial in this regard. A diet rich in fruits and vegetables, fish, poultry, whole grains, low-fat dairy products, and nuts is proven to work wonders for your heart. The secret is simply to add in these important food groups, a couple of supplements, and a short walk to your day-to-day routine. That's it, you have geared up to brace your heart from illnesses. Here's a list of top heart-healing foods.


Also Read: World Heart Day: Here's A Food Guide To A Healthy Heart
Foods For Heart Health:
1. Green veggies
Leafy green veggies are a powerhouse of compounds that benefit your heart. Being rich in fiber, they also help lower harmful types of cholesterol and reduce heart disease. Their great taste and low-calorie content make them an ideal food to have at any time of the day, either using it as a salad or serving kale as a side dish. Broccoli is another great food to munch on with a veggie dip at snack time.
2. Salmon
Salmon is one of the best sources of omega-3 fatty acids, EPA and DHA. Both of these have long been known for lowering blood pressure, reducing inflammation throughout the body, and improving the function of endothelial cells. Studies have shown that even small quantities of omega-3 fatty acids can bring significant improvement to arterial function. Salmon is not only extremely delicious but is delicate with a less fishy taste compared to some other types of fish. Preferably eat salmon or other oily ocean fish like sardines, or tuna twice weekly for your heart health.
3. Whole grains
Whole grains are packed with vitamins, minerals, and fiber to help keep your heart healthy and lower triglycerides and LDL cholesterol. Oats, in particular, are effective for lowering cholesterol. They contain a soluble fiber that helps reduce total and LDL cholesterol. At the same time, it is easy to enjoy oatmeal with just a small amount of sugar and plenty of nuts and strawberries for breakfast.
4. Walnuts
Most nuts are healthy owing to their content of monounsaturated fats, vitamin E, and other natural substances that may keep cholesterol levels and blood pressure in check. Walnuts and flaxseeds being a good source of plant-based omega-3 fatty acids called ALA help in countering inflammatory disorder atherosclerosis are special among them. The vitamin E in walnuts helps keep cholesterol from building up in plaque.


Add some ground flaxseeds to morning oatmeal, baked goods, and pancakes for a healthy morning start to your day.
5. Soy foods
Soy has extraordinary cardiovascular effects including reducing cholesterol and lowering blood pressure. Being a plant protein, it is a great alternative to meat and is an excellent food for optimizing heart health. Try substituting soy a few times a week to cut down on the amount of saturated fats (unhealthy fats) in your diet.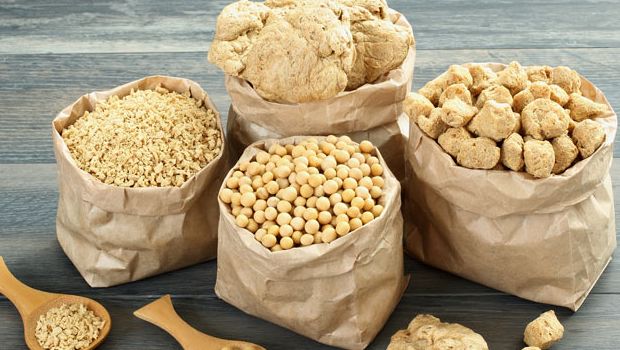 To sum it up, adopting these easy diet tips is proven to have a preventive effect on your heart and even reverse heart disease. No need to banish your favorite foods or follow an austere diet forever, just follow this simple lifestyle advice to eat your way to better health.


As Hippocrates wisely counseled, "Let food be thy medicine and let thy medicine be thy food."


Author Bio: Dt. Komal Malik, Head - Dietician Asian Hospital Faridabad


Disclaimer: The opinions expressed within this article are the personal opinions of the author. NDTV is not responsible for the accuracy, completeness, suitability, or validity of any information on this article. All information is provided on an as-is basis. The information, facts or opinions appearing in the article do not reflect the views of NDTV and NDTV does not assume any responsibility or liability for the same.