Mosambi, that delightful citrus wonder, isn't just a tasty treat-it's a health superhero too! You might know it as sweet lime, and its flavour, oh-so-sweet with a tangy twist, is just the beginning. Whether you're munching on the fruit itself or sipping its zesty juice, prepare to unlock a treasure trove of health perks. Packed with a potent dose of Vitamin C, it's the ultimate immunity-boosting elixir we've all been waiting for. But wait, there's more! This humble fruit is armed with a medley of vitamins and minerals like A, C, Phosphorus, Potassium, Carbohydrate, and Folate. Brace yourself for a defence against seasonal woes, thanks to its Anti-Oxidant, Antibacterial, Antifungal, and Anti-Ulcer properties. Curious? Let's dive into the juicy details:


Also Read: Warning: This Himachali Beduan Roti May Make You Ditch Regular Rotis Forever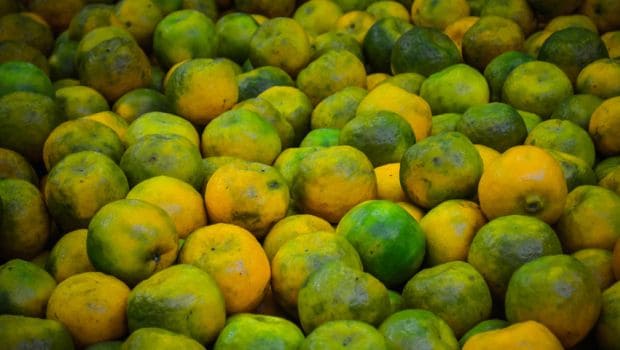 1. Rock-Solid Immunity
In the midst of changing seasons, the hunt for a resilient immune system is on. Look no further juice is your trusty sidekick. Overflowing with antioxidants, it's like an immune-boosting fortress that gears you up to battle those pesky diseases head-on.


2. Total Body Detox
But that's not all. The goodness of sweet lime juice goes beyond just immunity. It moonlights as your body's detox agent, purging out toxins like a pro. Say goodbye to the toxic aftermath of stress and pollution, thanks to this natural detoxifying superstar.


3. Weight Loss Buddy
Dreaming of shedding those pounds naturally? Sweet lime juice has your back. Packed with citric acid, it's your secret weapon against pesky cravings and a metabolism booster like no other. The added bonus? It's a hydrating, fibre-rich wonder that keeps those hunger pangs at bay.


4. Glowing Skin Elixir
Want radiant skin? Mosambi's got your glow covered. With its vitamin C, antioxidants, and antibiotic prowess, your skin gets a dose of both protection and radiance. Bid farewell to dullness and embrace the sweet lime shine.
5. Happy Digestion Dance
Oh, and here's the inside scoop: Mosambi juice isn't just a thirst quencher. It's your ticket to a happy, balanced digestive system. Thanks to its flavonoids, your digestive juices get a power boost, making digestion a breeze. Wave goodbye to constipation blues and say hello to a healthier, happier you.


Also Read: Not Just Pakoras, Make These 5 Yummy And Easy Snacks Using Besan


Time to raise your glass (of Mosambi juice) and toast to these remarkable health revelations. Cheers to a vibrant life fueled by the goodness of this unassuming citrus champion!


About PayalFood in the mind, Bollywood in the heart - these two things often shimmer in Payal's writing. Besides penning thoughts, Payal enjoys a playful tango with new and delicious recipes. Roaming around is her jam; whether catching up on the latest flicks or grooving to the beat, Payal knows how to keep her empty moments brimming with flavour and rhythm.